LG G2 Android 4.4 update earlier release signs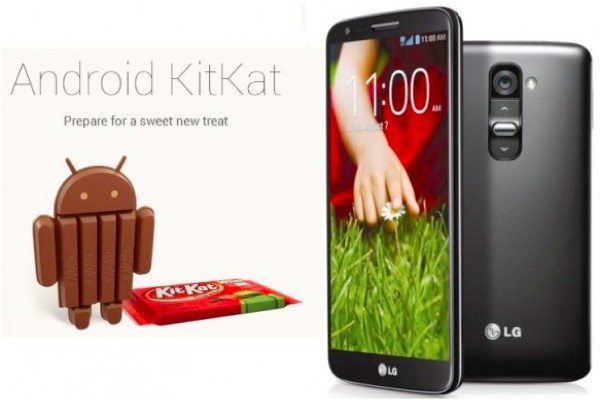 There's some extremely promising news if you're waiting for the LG G2 Android 4.4 update, as there has been a further development on the arrival of 4.4 KitKat. Previously we heard of a late Q1 timeframe for the update, meaning it could be anytime up to March. However, there are now promising signs that the LG G2 Android 4.4 update could arrive earlier.
The subject of when Android 4.4 will be ready for the LG G2 has been a pretty movable feast, as regular readers will know. Back in early November it seemed that the LG G2 would be one of the first smartphones to receive the update when French carrier SFR issued a list showing the phone was scheduled for Android 4.4 in November or December.
However, by the middle of the month the carrier revised its Android 4.4 update information with no mention of its appearance for the LG G2. By the end of November we then heard official news from LG Canada that carriers there would be issuing Android 4.4 for the LG G2 towards the end of Q1 next year.
Of course this meant any time up to March 2014, but it was good to hear something official at least. Also, although this news specifically referred to Canada it was an indicator that the KitKat update could arrive for other regions around the same time.
Now there has been a further development with a new report that the LG G2 on French carrier SFR is now scheduled for a January release of Android 4.4. The announcement says that the update should arrive in late January and claims this is 'official,' with testing already taking place.
LG G2 owners should be delighted to hear this as if the update is arriving for the French carrier, other carriers elsewhere are likely to try to release the update at the same time. In fact there's no reason to believe that carriers in other countries such as the US and UK won't try to push the update out even sooner.
This is certainly interesting news and we'll be bringing you further information about the Android 4.4 Kit update for the LG G2 as we hear it. Are you eagerly waiting for this update for your LG G2? Let us know with your comments.
Source: Club SFR (Google Translated)