Nokia 106 price for India, available now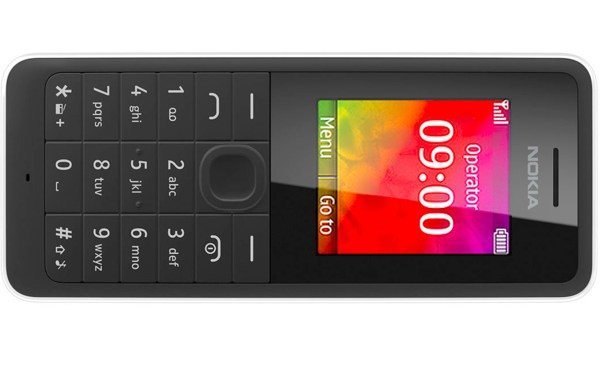 In August we informed readers about an upcoming Nokia phone, the Nokia 106. This budget feature phone has now released in India and we have price details and more.
The Nokia 106 was previously announced at the same time as the Dual SIM Nokia 107 and the only news on availability at that time was that these phones would release in China. However, the new Nokia 106 is now on sale in India priced at just Rs. 1,399 from the official Nokia shop.
Not everybody needs an all-singing all-dancing smartphone and there are still plenty of buyers who only want or require a feature phone, so the Nokia 106 might be a good choice for some. The Nokia 106 has a slightly larger display than the Nokia 105 that arrived for Indian buyers in spring and is another very affordable device.
Specs of the Nokia 106 include a 1.7-inch QQVGA TFT display with resolution of 160 x 128, dual band (EGSM 900/1800), FM radio, 800 mAh battery (9.9 hours of talk time, around 35 days standby) and Series 30 OS. The phone has native games, speaking clock and flashlight, multiple alarm capabilities, and 32-polyphonic ringtone.
The Nokia 106 also has a dust and splash-proof keypad, its dimensions are 112.9mm x 47.5mm x 14.9mm, and it weighs 74.2g. This phone would be a good option for someone who likes the Nokia 105 but want a larger display, and it comes in black, red or white color options.
If you want to see more or buy this phone, head to Nokia here. If you are in India and thinking of buying a new feature phone does the Nokia 106 appeal to you? Let us know by sending us your comments.