Nokia Lumia 1520 bargain price deal saves $150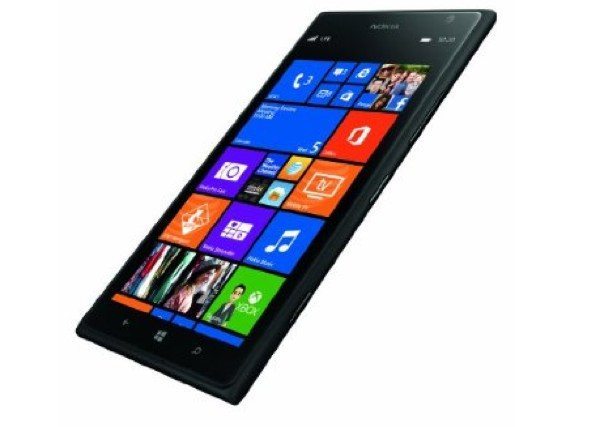 The recent GDR3 update brought new specs possibilities to Windows Phone 8 handsets and the Nokia Lumia 1520 smartphone benefitted from this. With a Full HD display and quad-core processor the Lumia 1520 phablet has earned plenty of praise. Now we have details of a Nokia Lumia 1520 bargain price deal that will please prospective buyers.
This impressive Lumia smartphone was priced at $199.99 on the usual two-year contract on AT&T when it released in November, and it's still that price at the giant carrier. However, if you've been looking for a great price offer on the phone, Amazon is the place to go right now.
Currently Amazon has the Nokia Lumia 1520 on sale from just $49.99 on a new two-year contract. Those upgrading will have to pay $99.99 at Amazon for the phone on contract with AT&T, still an excellent saving of $100 from if you were buying it from AT&T. Alternatively if you want to purchase the device contract free it will cost you from $629.
The Nokia Lumia 1520 for sub-$50 on contract is a top deal considering it's powered by a 2.2GHz Snapdragon 800 quad-core processor, has a 6-inch IPS LCD display with resolution of 1920 x 1080, 2GB of RAM, and a 3400 mAh battery.
The Lumia 1520 also has an excellent camera set-up with a 20-megapixel PureView rear camera featuring Carl Zeiss optics, autofocus, dual-LED flash, optical image stabilization, and 1080p video capture. It also has a 1.2-megapixel front-facing camera.
Not only is the Amazon offer on the Lumia 1520 a great price, but it's also available at that price in all of the color options, red, yellow, black or white. The phone is in stock in all of the above color choices at the time of writing but we have no way of knowing if or when this price offer will expire. Therefore you may want to order one quickly if you want it at this price.
You can check out more on the Lumia 1520 or order one at Amazon here. You may also be interested in two of our recent articles that showed camera results of the Lumia 1520 compared with that of the Nexus 5 smartphone and also the Samsung Galaxy S4.
Are you heading over to Amazon right now to take advantage of this Nokia Lumia 1520 price deal? Let us know what you think of this offer by sending us your comments.