Galaxy Note 3 official Wireless Charging Flip Cover now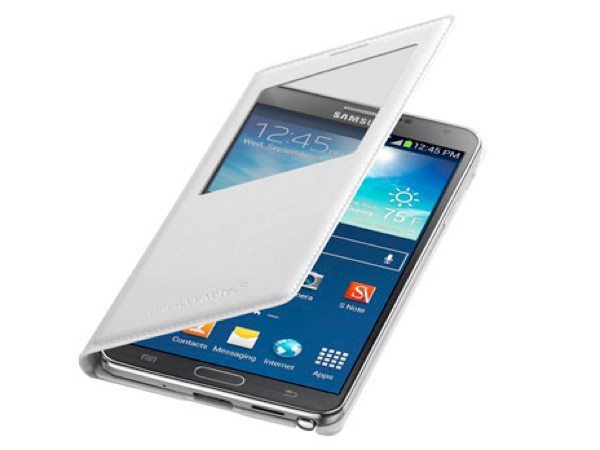 The Samsung Galaxy Note 3 is a notable phablet device and many people will have received this as a Christmas gift. Whether you've had the phone since release or are just getting to grips with it we have some good news, as the Galaxy Note 3 official Wireless Charging S-View Flip Cover is now available.
Many people like to use official accessories for their devices and some readers are likely to have been waiting for this new Galaxy Note 3 case arrival. Samsung already released an S-View Flip Cover for the Note 3 when it first launched, but the wireless charging version has finally made it to the market.
This accessory will not only protect your Galaxy Note 3 and keep it looking good, but it also provides charging functionality. This new accessory is available in black or white color options and is priced at $69.99.
The back of the stylish case takes the place of the stock battery cover on the Note 3 and wireless charging is then obtainable via any Qi-compatible wireless charging pad, avoiding the need for pesky cables.
Meanwhile the front of the Flip Cover has a convenient window that enables users to accept calls, check out notifications, and more, all without having to open the cover. If you want to see more on this wireless charging cover or order it, you can do so at these Samsung pages for the black or white version.
Do you have the Samsung Galaxy Note 3? If so, will you be purchasing this Galaxy Note 3 Wireless Charging S-View Flip Cover?