New iPad Air case offers luxury for the discerning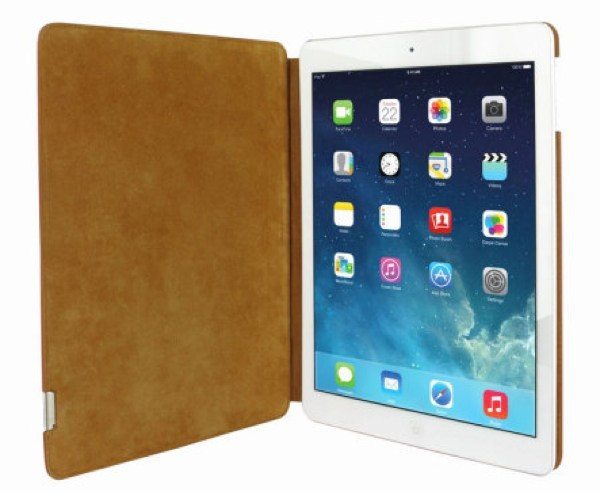 We always like to dig up details of new accessories for smartphones and tablets and an upcoming iPad Air case has caught our attention. The Piel Frama FramaSlim Case for iPad Air adds real luxury and a sophisticated touch, befitting the tablet that it will protect.
The iPad Air is an incredibly sleek tablet, so many people will be looking for a premium iPad Air case to keep it looking good and won't mind paying a reasonable price for something rather special. This Piel FramaSlim case for the iPad Air is handcrafted by leather artisans and made out of genuine premium grade calfskin for a slim fit.
This case has a soft inner leather lining that features microscopic suction pads to hold your iPad Air securely. It offers both style and protection and can also activate the sleep/wake function of the iPad Air via a magnetic closure. It also has convenient access to ports and functions.
The handmade case goes through rigorous quality checks and each one takes around 25 days to produce, so you can see these are superior cases to the run-of-the mill cases on the market. The Piel Frama FramaSlim Case for iPad Air can be ordered from Mobile Fun in black or tan color options and is priced at $95.99.
If you are a discerning customer and want a distinctive, quality case for your iPad Air then this one could be just what you're looking for. If you order this iPad Air case we'd love to hear what you think of it, so do send us your comments.