New Moto X price deal saves $100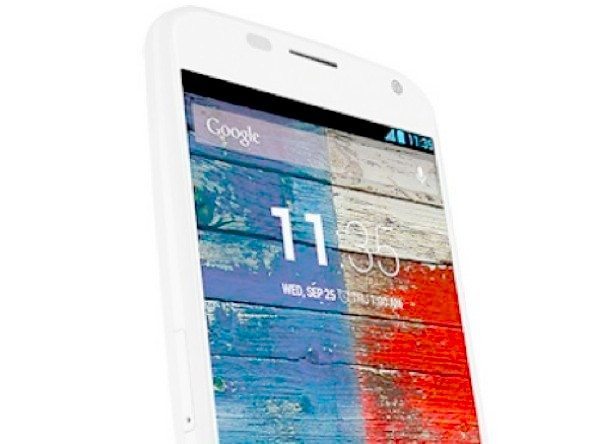 The Motorola Moto X released back in August and if you've been waiting and hoping for a price cut then you'll be pleased to hear this news. Motorola has officially announced that the Moto X will now be available contract-free priced from just $399 on the big 4 US carriers.
The price of the Moto X on Verizon, AT&T, T-Mobile and Sprint is now down to $399 off-contract for the 16GB variety, or the 32GB model is priced at $449. Both prices represent a $100 saving from the initial contract-free prices when these handsets first became available.
During special price promotions it has in fact been possible to buy the Moto X at cheaper prices than these latest deals offered by Motorola. However, it's important to note that those were limited time offers and that the new prices quoted will now be permanent.
The 16GB $399 price and 32GB $449 price also include customization via Moto Maker (excluding the bamboo back version). It's also worth pointing out that the Moto X may not have groundbreaking specs but it does have plenty to recommend it and offers a good user experience.
Motorola is also offering zero interest finance deals to help buyers spread the cost. These new prices for the off-contract Moto X make the proposition pretty appealing then. If you're still undecided you might want to check out a recent comparison review of the Moto X vs iPhone 5S here.
Are you tempted to purchase the Moto X smartphone at these off contract prices? Will you be opting for the 16GB or 32GB model? Let us know with your comments.
Source: Phone Arena