Lenovo Yoga Tablet 8 video review to attract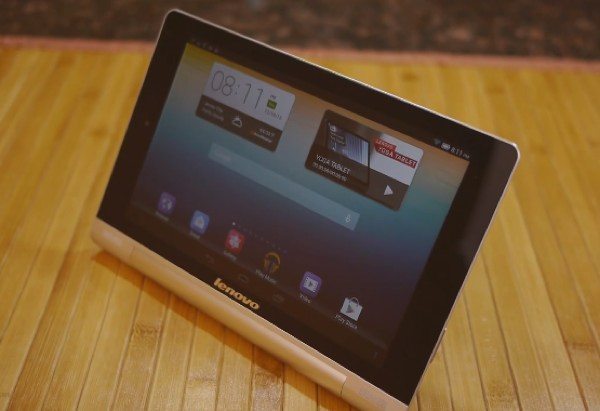 There are a myriad of tablet devices available on the market these days and it can be pretty confusing trying to choose between them. Taking a look at reviews can be a good way of deciding whether a particular device is for you, so today we have a Lenovo Yoga Tablet 8 video review to share with readers.
This tablet has a rather different look than most tablets available and packs a lot into a smaller tablet size at a very affordable price. The 7-minute YouTube video that we've embedded underneath this article gives a really good overview of what the Lenovo Yoga Tablet 8 has to offer.
The Yoga 8 review video begins with a really good look at the unconventional design and for the very reasonable cost the design is pretty impressive. The casing is made from polycarbonate and aluminum alloy and actually looks very stylish, and the video then goes on to detail the 8-inch IPS display with resolution of 1280 x 800 and 189 ppi.
The video proceeds with a hardware tour of the tablet and goes on to show the integrated kickstand, which is a very nice touch. Other aspects covered in this review include the Android operating system experience, benchmark results, camera image samples, and video quality (the latter is not a high point).
In conclusion an overall rating is given for the Lenovo Yoga 8 tablet but we'll let you check out the video for yourselves for the score. Pros are seen as its affordability, good battery life and design and build. On the other hand, cons include the messy homescreen layout, poor camera, and lack of first-class hardware.
If you're thinking of purchasing the Lenovo Yoga Tablet 8 then you may well find this video review helpful. When you've taken a look at the video below we'd be interested in receiving your comments. Have you decided whether this Lenovo tablet is the right choice for you?