Micromax Canvas LapTab dual-boot tablet revealed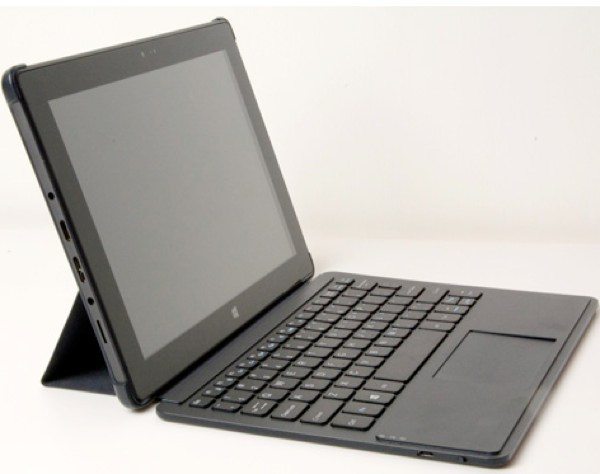 We're seeing a plethora of devices unveiled at the Consumer Electronics Show and now Micromax has joined the fray by unveiling a new Micromax Canvas LapTab dual boot tablet. Micromax is an extremely popular brand in India and this tablet is likely to attract a lot of interest.
At CES 2014 Micromax has just made the LapTab official as reported by Engadget and the aspect that will make this tablet stand out from the crowd is the dual boot facility, meaning that users can switch between running the Android Jelly Bean OS or Windows 8.1. However, other Micromax Canvas LapTab specs are pretty standard.
It has a 1.46 GHz Intel Celeron N2805 processor, 10.1-inch IPS display with resolution of 1280 x 800, 2GB of RAM, and 32GB of internal storage, expandable via microSD to 64GB. Other specs include a 2-megapixel rear and front-facing camera, Wi-Fi, Bluetooth 4.0 and a 7400 mAh battery.
The Micromax LapTab weighs 580g and comes with a Transleeve cover and a wireless keyboard will also be available. An exact release date and price has not yet been given but it's thought it will be available from some stores and e-commerce outlets from early next month, according to Fone Arena.
The dual boot facility makes this tablet an interesting proposition for those interested in being able to switch operating systems to suit their requirements. Are you interested to see the Micromax Canvas LapTab tablet unveiled, and are you a prospective customer? We always enjoy reading your comments.