Nexus 10 2 vs Lenovo ThinkPad Tablet 8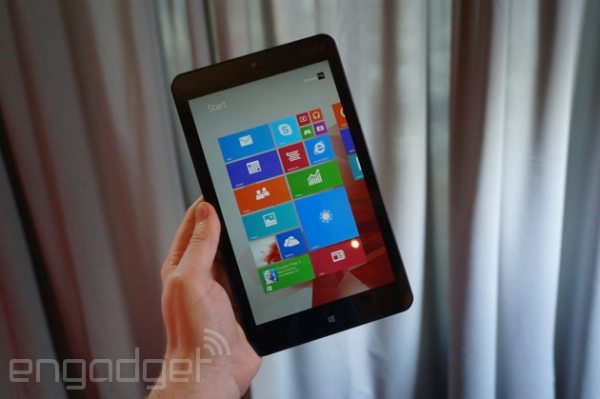 The Nexus 10 2 is expected to be unveiled at CES 2014, but as usual these are all just rumors at the moment. All Android fans are waiting eagerly for Samsung to announce the new Nexus 10 2, as for the Lenovo ThinkPad Tablet 8 this is at CES.
What tablet will you be choosing once released?
It is very hard to choose a tablet when only one of them has been unveiled at CES 2014, but we would like to know what tablet you would prefer if given the choice.
The Lenovo ThinkPad Tablet 8 specs include 2.4GHz Bay Trail Quad Core Intel Z3770 CPU, Windows 8.1 with Office operating system, 8.3-inch display with FHD 1920 x 1200 resolution featuring 10 finger multiple touchscreen, it also comes with 2GB RAM, up to 128GB storage, 8MP HD 1080p rear camera and a 2MP 1080p HD front camera.
Other main features of the Lenovo ThinkPad Tablet 8 include MicroUSB 3.0, Micro SIM, Micro HDMI, Wi-Fi, 3G and 4G LTE; this Windows tablet with Office will be available late January 2014 for only $399.
The Nexus 10 2 is still a rumor and it has been suggested Samsung will be the manufactures again, the 2014 Nexus 10 edition will come with some stunning specifications but as of yet these are not official. CES 2014 is the biggest consumer event of the year and there is hope that Samsung will unveil the new Nexus 10 2, we personally believe it will not happen but there is a little hope yet.
Of course the rumors are still flooding in but these are the most realistic ones we know of so far that could indeed happen for the Nexus 10 2, hopefully the specs will include a 10.1-inch Super AMOLED HD display with 2560 x 1600 and 299 ppi.
Other Nexus 10 2 specs are rumored to include: Quad core NVIDIA Tegra 4 or Qualcomm SnapDragon 800 CPU, Android 4.4 KitKat OS, up to 32GB built-in storage, 2 to 3GB RAM, 8MP rear camera and 2.1 on the front, 9500 mAh non-removable battery as well as NFC, microUSB, Bluetooth 4.0 and Dual-band WiFi.
Are you mostly interested in the Nexus 10 2 or the Lenovo ThinkPad Tablet 8?
Image via Engadget