Print 3D Minecraft creations with Blokify app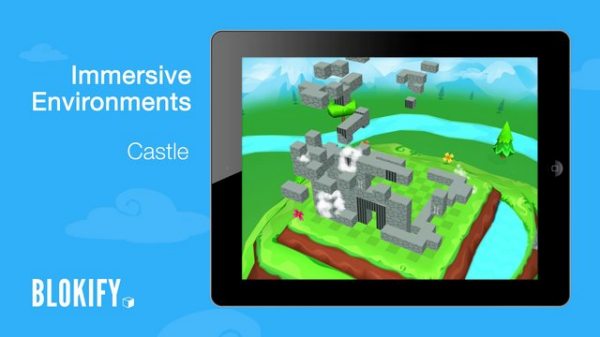 There is an app, its like Minecraft for kids but yet it is suited for all age groups including adults, we know that there is a Minecraft port for iOS devices like the iPhone and iPad — but we want more, something a little different like the Blokify app.
We all know that Minecraft is all about building things using the Mojang hit game mechanics, and Blokify takes this on board so that you can play with themed blocks etc.
The Blokify 3D Printing & Modeling app by noquo has some very cool features and uses easy access and simple touch controls to different cubes, and there is no need to keep an Avatar's heart pumping.
Everyone wanted to know when the Minecraft next update would be, and even though this is not it is Minecraft but printed. You can make some special creations such as Minecraft houses etc and then get them printed out.
This app was designed for kids as 3D modeling software, and the main features include: Themed building kits that include Pirate Sea, Space Platform, Castle Mountain etc with building blocks, models, themed backgrounds, and music. You can model using the touchscreen on your iOS device; it is very easy to design and has the ability to allow users to share creations.
The best part of the Blokify app is that part where you can use the one-click wireless printing feature, this means all designs you have created can be printed in 3D via the app using a personal 3D printer, and if you do not have one just use one of the vendors in the app and have it sent to you.
Download Blokify 3D Printing & Modeling app via the App Store now, please do watch the two Vimeo videos provided below — Have you used the Blokify app yet?