Typo iPhone 5S case adds keyboard for $99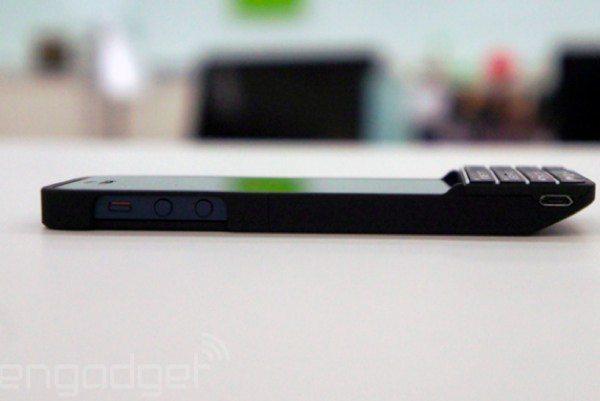 If you have an iPhone 5S but would prefer a physical QWERTY keyboard you may be interested in a new Typo iPhone 5S case that adds a BlackBerry-like keyboard. The Typo iPhone Keyboard Case has now been unveiled and could be an attractive proposition for those who miss a physical keyboard.
The Typo case has been backed by Ryan Seacrest and officially announced at CES 2014. It's compatible with both the iPhone 5S and iPhone 5 and basically it's a case that attaches to your iPhone, neatly adding a QWERTY keyboard along the bottom.
The keyboard itself is very similar to that on the BlackBerry Q10, something that hasn't gone unnoticed by BlackBerry. The keyboard part actually covers the iPhone home button when in use but to avoid having to remove it when exiting programs a small button has been incorporated into the bottom right corner of the keyboard.
The Typo Keyboard case sounds like a plausible idea, although in a hands-on experience Engadget noted that it adds significant length to your iPhone and also makes the handset top-heavy. The build quality of the case was noted to be decent though, with a soft-touch reverse in matte black and pairing it with Bluetooth was also pretty simple.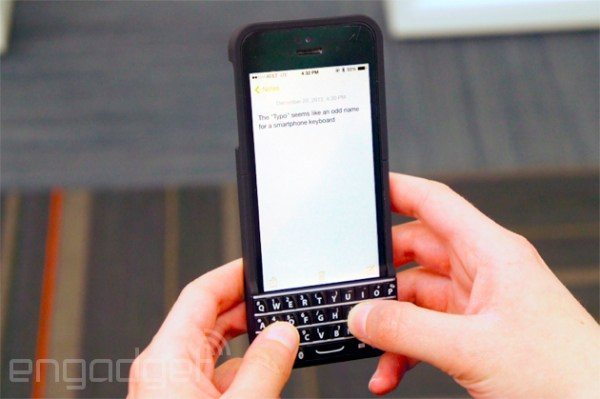 The case also features cutouts for convenient access to ports and function buttons plus there's a backlight button. The price of the Typo iPhone Keyboard Case for iPhone 5S and 5 is $99 and it will be available from January 13th.
There's no doubt that Typo seems a rather odd choice of name for this case, as presumably many people will be using it for an improved typing experience. For iPhone owners who really miss a physical keyboard though, the Typo iPhone Keyboard Case is likely to be an appealing idea.
Do you find the iPhone Typo Keyboard Case an attractive prospect for your iPhone 5 or 5S? Maybe you've got used to using a virtual keyboard now and won't go back to the physical kind? Send us your comments to let us know.