Mophie Space Pack for iPhone, double battery life and storage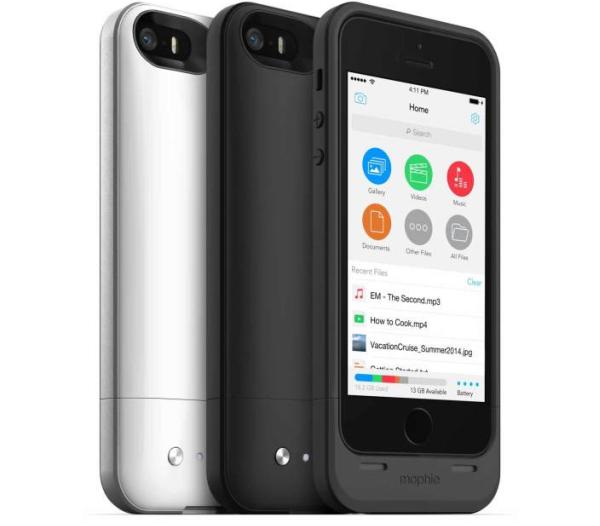 There was a time that older mobile phones came with a desktop charger and a spare battery that could quickly be changed when power run dry, but now unless you own a handset with a removable battery this option isn't really available. This is where power cases come in useful and we now have news of the Mophie Space Packs for the iPhone 5, 5S that doubles battery life and storage.
Mophie are well known for their Juice Pack brand that is available for a number of different smartphone devices, and now at the CES 2014 event the company has taken the wraps off its new Space Pack range for the Apple iPhone 5S and iPhone 5.
The new cases are promised to double the life of your iPhone but will also provide extra storage to your handset, and will come in either 16GB or 32GB models, which provides the opportunity of owning an iPhone with 96GB of storage if added to the 64GB model.
Both versions of the case come with a 1,700 mAh battery built in while the cases look a little similar to the Juice line of accessories, and will be available in either black or silver colour finishes. The extra storage has been promised to hold any type of content that includes the likes of videos, music files, and documents.
These files will be available for access anytime the case is connected and there is a new companion app for the cases called Space, which allows users to manage the stored content. They are set to be released on March 14th priced at $149.95 for the 16GB model going up to $179.95 for the 32GB version.
Do you like the look of these new cases?
Source: Vr-Zone.