Galaxy Note 3 made waterproof via case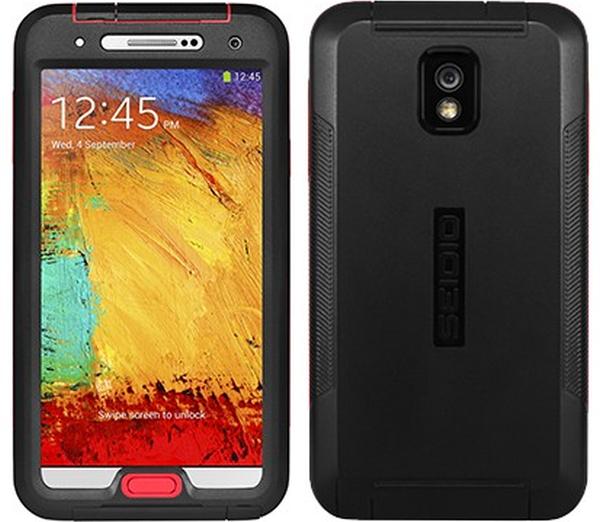 Last year Samsung launched a couple of variants of the Galaxy S4 that included a waterproof version, but so far the same thing hasn't happened with its flagship phablet device, but now the Samsung Galaxy Note 3 is made waterproof via a case.
While we have been seeing a number of new mobile devices being unveiled at CES 2014, companies are also launching other products such as accessories. Seidio are also at the event and have revealed the OBEX waterproof case for the Samsung Galaxy Note 3.
The case will push the smartphone up to an IP58 rating which will mean the device will remain safe submerged in water up to 2 meters deep for up to 30 minutes. Also the case will protect your treasured handset against dust and drops from 6 feet from a variety of angles.
Seidio has also included an anti-reflection glass that will protect the camera lens on the handset while still allowing images to be taken, and the waterproof case will protect the speakers and microphones, and rubber inserts keep all the ports safe.
Despite all this protection the case allows NFC signals to still get through and when available the Seidio OBEX waterproof case will cost around $79, and for an extra $10 you can get the holster. Considering how much the Samsung Galaxy Note 3 costs to own spending this much on a case that offers this much protection sounds a good idea, but if you fancy a different case for your Note 3 you may want to look at our earlier article.
Do you like the look of this case?
Source: Android Central.