iOS 7.1 Beta 3 vs iOS 7.0.4 video review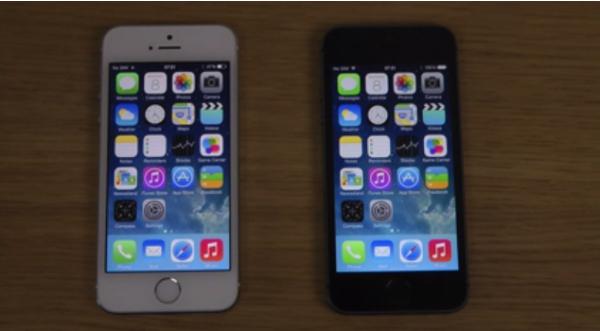 Mobile devices have evolved so much in the last few years that the software running on them plays a really important part in how they perform, which is highlighted when problems emerge in the complicated software. Today for Apple users we have an iOS 7.1 beta 3 vs. iOS 7.0.4 video review for you highlighting some of the key differences.
We reported earlier that Apple had released a new beta for the IOS 7.1 software to developers, and below this article we have a video that is just over 7.5 minutes long looking at the two versions of the software running on an iPhone 5S.
The white version of the iPhone 5S has the latest iOS 7.1 beta 3 software while the black version of the device is running iOS 7.0.4, which is the current stable version of the firmware that is available to all.
We get to see the new power off screen in the beta 3 firmware and the differences from the older operating system before we move onto the call dialler with the new call button. The design is more rounded off than before and looks more pleasing to the eye.
Then we get to see the new options when choosing a wallpaper which includes the option of turning off the motion. The darker green colour can be seen on a couple of the apps with the older version being brighter.
In the General settings option and Accessibility > Increased contrast you now have an option to darken colours as well as Reduce White Point. We also get to see changes that have been made in the search bar before moving onto the changes made to the keyboard.
The changes made to the delete and shift keys are seen and the letters on the keys standout better than before. Check out the video and tell us what you think of the changes made in this latest beta release.