Hisense X1 heading to US has 6.8-inch display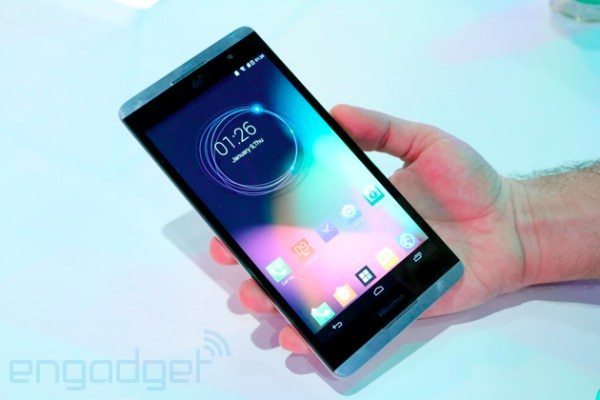 If you want a device that will stand out in a crowd the Hisense X1 phablet will certainly be noticed. This upcoming smartphone has a massive 6.8-inch display and although the Hisense X1 release will take place in China first, the phone is also heading to the US for sale.
With a display that size, taking a call on the the Hisense X1 will be more like holding a tablet to your ear, but there are plenty of people who increasingly favor a larger handset. This smartphone has just been introduced at CES 2014 and it's powered by a Snapdragon 800 quad-core processor and has a 6.8-inch 1080p IPS display.
Further Hisense X1 specs include a 13-megapixel rear camera and a sizeable 3900 mAh battery. Although demo models are currently running Android 4.3 that will be updated to Android 4.4 KitKat by the time of release.
One drawback however, is that the phone does not have LTE capabilities, relying instead on HSPA+. Hisense will be bringing the X3 to the US at some point though, and this will have LTE support, but the device hasn't been shown yet. Initial hands-on impressions of the plastic-build Hisense X1 has been favourable and you can see a video below that shows one such experience.
This phone will be available SIM-free in the US late in Q2 where it will be re-branded as the Sliver X1. However, if you'd rather buy on a contract then there is talk that two US carriers are currently in discussions with Hisense about the possibility of carrying the device, so you might want to hold fire when it first becomes available.
Do you find the Hisense X1 smartphone an attractive proposition? Drop us a comment to let us know.
Source: Engadget