HTC Desire 601 in red comes to UK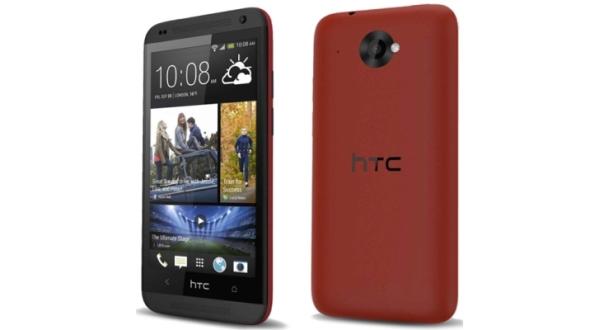 It is not unusual for smartphone manufacturers to begin to offer handsets in more colour finishes once a certain device has been available for a while, and sometimes these colours could be exclusive to certain regions or carriers, and now the red HTC Desire 601 comes to the UK.
UK consumers can now pick up the HTC Desire 601 in a red paint job as long as they are a costumer of O2 that has exclusivity of this colour version of the device. The smartphone was originally announced back in September and is being offered by the carrier for £239.99 on pay as you go, or you can pick the device up free on two year contracts starting at £17 per month.
This will get you 300 minutes of talk time, unlimited text messages, and 500MB of data, or you can get the device on a £11 per month contract if you lay out £119.99 first. This contract will only get you 50 minutes of talk time, unlimited texts, and 100MB of data.
To recap the HTC Desire 601 features a 4.5-inch touchscreen display at a resolution of 540 x 960, which is powered by the Qualcomm Snapdragon 400 dual core processor clocked at 1.4GHz. This is coupled with 1GB of RAM and is currently running the Android 4.2.2 Jelly Bean operating system.
Other specifications include 8GB of expandable storage, 5-megapixel rear camera, VGA front facing shooter, 4G LTE, Bluetooth, Wi-Fi, GPS, and a 2,100 mAh battery keeping everything switched on.
Will you get the red HTC Desire 601?
Source: O2.