iPad Air and Mini 2 now at Staples stores plus trade-in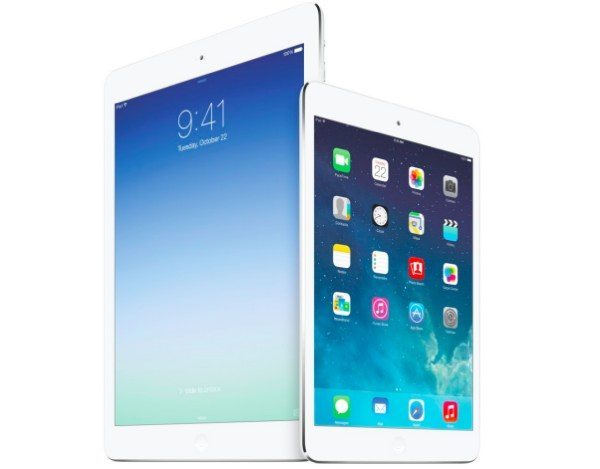 If you're thinking of purchasing the Apple iPad Air or iPad Mini 2 with Retina display then you now have another option for where to go. Although these two tablets were previously available at Staples online they are now for sale at Staples retail stores, and we also have news of a trade-in offer.
The new iPad Air and iPad mini 2 have been massively successful and it's good to see them reach the shelves at Staples outlets. The price of the iPad Air at Staples begins at $499 while the iPad mini 2 price at Staples is from $399.
These are the same prices as Apple is selling the tablets for but there's an incentive to head to Staples. If you trade in your old iPad when buying at Staples you could get up to $300 and 5% back in rewards credits.
It's worth checking before you head to your nearest Staples though, as CNet discovered varying availability of the tablets in stock at stores. Now that Staples is selling Apple iPads it looks like only a question of time before the iPhone also becomes available via Staples stores.
If you want to see much more on either of these devices you can check out our many previous articles on the iPad Air or iPad mini 2 at these links.
We'd like to know if you are thinking of buying the iPad Air or Retina iPad mini 2 tablet at Staples? Will you be taking an old iPad with you to trade in?