Xiaomi MI3 in hands-on look with specs info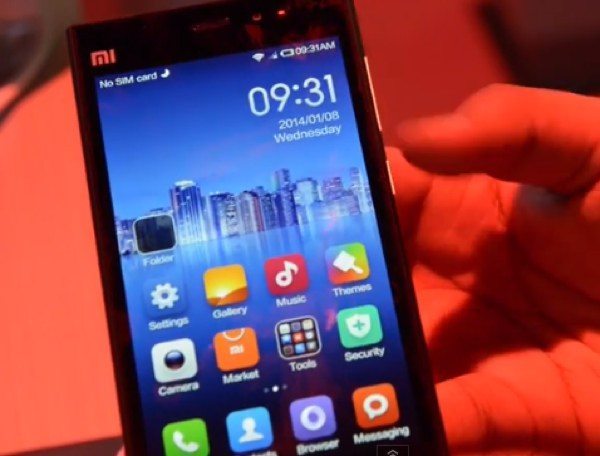 The Xiaomi MI3 is a recent addition to the smartphone market with some very decent specs. If you've been considering getting your hands on this device you might be interested in a Xiaomi MI3 hands-on look at the device. We have a video that also details the specs coming right up.
The 2-minute YouTube video we've embedded below this story was filmed at CES 2014 this week and will give you a look at the device and an idea of what it has to offer. It begins with showing the design of the handset that has a metal build, and the quality of this is described as one of the device's highlights.
The video goes on to detail some of the key specs including a 2.3GHz Qualcomm Snapdragon 800 quad-core processor, a 5-inch Full HD IPS LCD display, 2G of RAM and 16GB of internal storage (non-expandable).
Further Xiaomi MI3 specs include a 13-megapixel rear camera with autofocus, dual LED flash and 1080p video capture and a 2-megapixel front-facing camera. Battery life is supplied by a 3000 mAh battery.
This hands-on experience gives a nice tour of the hardware and offers an overview of the phone. The Xiaomi MI3 is already on sale in China and some potential customers elsewhere may think of buying it as an import.
After you've checked out the Xiaomi MI3 hands-on look below we'd like to know what your thoughts are about this handset. Would you consider buying this device? Let us know by sending your comments.