Samsung Galaxy S3 Android 4.3 update review 1 month on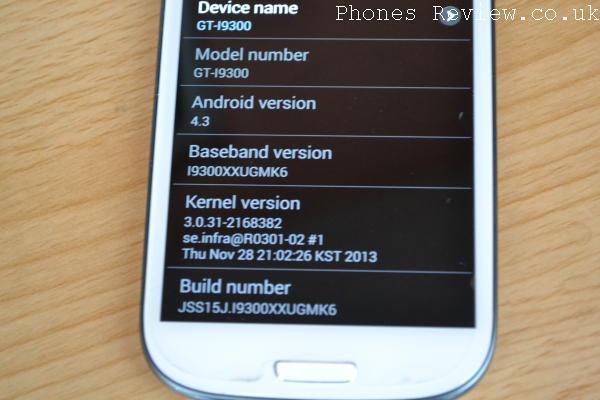 Soon after Samsung released the new Android firmware for some of its flagship handsets it quickly became apparent that the software contained some serious issues, which resulted in the update being pulled for a short time. In the meantime those that had already installed the new firmware were left with an unusable smartphone, but now we are looking at the Samsung Galaxy S3 Android 4.3 Jelly Bean update one month on with a quick review.
Shortly after Samsung resumed pushing out the Android 4.3 update to the Galaxy S3 with some trepidation we downloaded and installed the new software to our unlocked GT-I9300 version of the handset.
To begin with it seemed that battery life had took a turn for the worse but since then it seems that things have improved with the device taking longer to need recharging despite using the handset in the same way as before.
One of the best things with the update was the fact the handset no longer reverts to the default Samsung keyboard after shutting down the handset and then rebooting back up again, which was annoying if you used one of the many third party applications available with my personal choice being SwiftKey.
Occasionally I have been met with some lag when trying to press the home button to return to the homescreen, but it is only a slight lag and nothing like the freezing that owners experienced with the bug riddled version of the OS.
The device at other times feels a little quicker when scrolling through screens or opening up some applications, and I haven't experienced the download loop that some users are still reporting since the new version of the firmware was released, but a solution for this was offered here by a reader.
Now that the update has been fixed for most users we can now look forward to receiving the Android 4.4 KitKat update for the Galaxy S3 in the coming months and hopefully there won't be the same issues that have troubled many users over the last few months.