Sony Xperia Z1 Compact gets DK32 charging dock accessory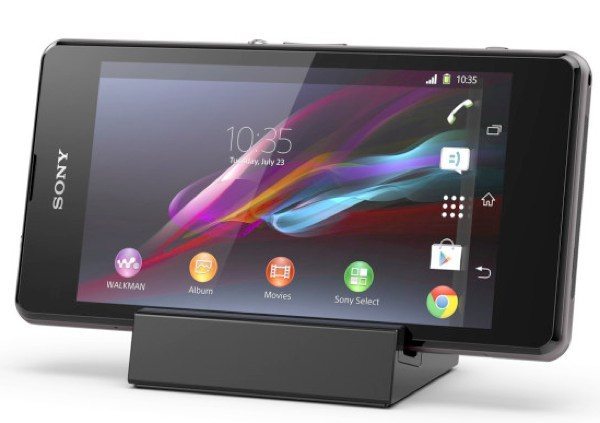 The Sony Xperia Z1 Compact is attracting a lot of attention since its recent debut at CES 2014. This is basically a mini version of the flagship Xperia Z1, but keeps many of the top-end specs of its bigger sibling. Now we have news of a Sony Xperia Z1 Compact magnetic charging dock accessory, the Sony DK32.
The Xperia Z1 Compact will release in the coming weeks and you can check out much more about this impressive device in our previous articles here. Many people prefer to use official accessories for their devices and Sony has now introduced the DK32 magnetic charging dock, which is set to release just after the phone arrives next month.
This will enable Xperia Z1 Compact owners to charge the phone by merely placing it on the dock and the accessory has been specifically designed for the upcoming device. The charging connector of the dock is easily joined to the charging port of the phone and holds firmly while charging is taking place.
The DK32 is Smart Connect-enabled and also has an additional use as a stand for the Xperia Z1 Compact. When this charging accessory hits the shelves it will include two changeable adapters for charging with or without a case on the handset. The dock weighs 25g and measures 60mm x 46mm x 16mm and the Sony DK32 price is expected to be around $40.
We think that the Sony Xperia Z1 Compact is likely to be extremely popular and the Sony DK32 magnetic charging dock sounds like a very useful accessory for it. Will you purchase this phone when it releases? If so, do you think you'll also invest in the Sony DK32?
Source: Xperia Blog