Symmetry iPhone 5, 5C and 5S case arriving soon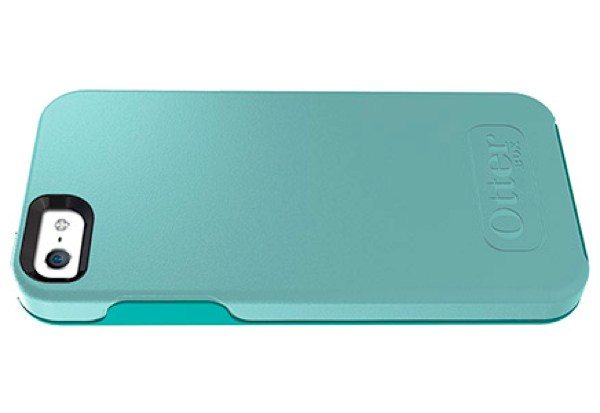 If you have the Apple iPhone 5, iPhone 5S or 5C smartphone then you could be thinking of buying a good case for it. We've seen plenty of new cases at CES 2014 and an attractive one that will be arriving soon is the Symmetry iPhone 5, 5C and 5S case from Otterbox.
The new Symmetry Series case is available for all of the above iPhones and looks very stylish, while the dual-material one-piece construction also offers good protection. The Otterbox Symmetry has a streamlined design with a sleek but sturdy polycarbonate shell offering tough protection against drops.
This case also has a shock-absorbing synthetic rubber interior with honeycomb coring to keep your iPhone secure and the raised beveled edges on the front will protect the screen from scratches when it's laid face down. It will be available in a variety of color combinations and graphics.
The iPhone 5C Symmetry case comes in Candy Pink, Snowcone Blue, Apple Green and Eclipse options. There's even more choice of colors and patterns for the iPhone 5 and 5S Symmetry case as it comes in Black, Glacier, Crushed Damson, Denim, Cardinal, Teal Rose, Lime Dream, Aqua Sky, Triangle Grey, Dreamy Pink, Eden, or Cheetah Pink.
The option shown in the image below is the iPhone 5/5S Symmetry case in Aqua Sky. The price of the Symmetry cases for the iPhone 5, 5C and 5S is from $39.95 and Otterbox currently has them listed as "coming early spring."
If you want to receive notifications from Otterbox when the Symmetry case is in stock head to the iPhone 5C Symmetry product page, or the iPhone 5/5S Symmetry product page. You can also check out a short YouTube video that we've embedded below this story showing the new iPhone Symmetry case from Otterbox.
Will you be ordering one of these new Otterbox Symmetry Series iPhone 5, 5C or 5S cases when they become available?