Cartoon HD app alternative after iOS removal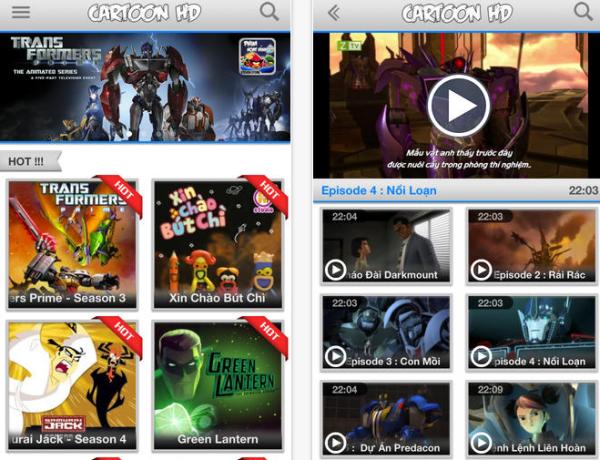 Quite often certain mobile applications quickly grab a lot of followers and headlines for one reason or another, and one such app in the last few days is the Cartoon HD app for iOS but today we have an alternative after the iOS removal for some users.
A few days ago we told you how the Cartoon HD application was removed from the App Store for some users, but you could still use the app if you had already downloaded it. Today we have news of a couple of alternatives for the iOS platform for you to download.
First up we have the Cartoon HD – Collection cartoon movie HD on mobile application that promises a collection of cartoon's that was released back on December 10 2013, but the app has got some mixed reviews but it is a free download and is available via the App Store for owners of the iPhone, iPad, and iPod Touch running iOS 4.3 or later.
There is also a Pro version of the app available on the App Store for UK iOS users that is priced at £1.99 but this also comes in for some criticism of the app crashing, but contains some good cartoons. These are alternatives to the free Cartoon HD and Cartoon HD Pro that costs $2.99 which have both been removed from the App Store in the UK.
Some users have complained that the Cartoon HD app that was removed from the App Store has messed up their iOS device and have had to restore the factory settings to get it working again, while others have deleted the app and have not managed to get it back via iCloud.
Are you still using the Cartoon HD app?