Greenify app update works on non-root devices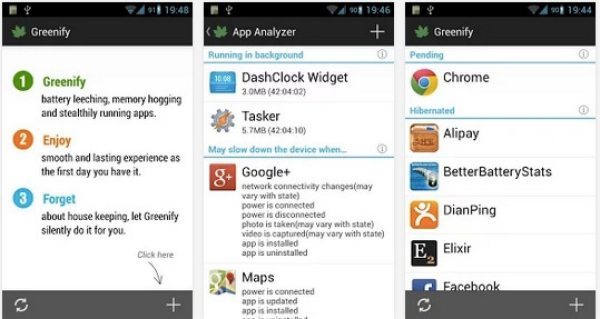 Android users that have downloaded the Greenify app will already know that it is only for those that are rooted, up until now that is thanks to a new update.
Greenify is one of the best Root Only apps that allows background apps to go into hibernation, which stops them running and only runs when you actually open them. Apps suck the life out of batteries and this app is perfect to reduce that loss, using the Greenify app lets you use apps when you actually want to use them.
Using Greenify in the right manner provides evidently smoother Android experience and improved battery life. Many Android users already running this app will let you know it is a great app. Greenify so far has been Root Only, so many Android users could not use it. However, thanks to the new the v2.0 update any Android user can now Greenify their apps.
Please visit the Google Play Store to install Greenify right now, it is now for both rooted and non-rooted users, you can also download the APK directly via here. You can also buy the premium version called Greenify Donation Version here.
What's new in the new update?
Greenify now works on non-root devices, now works without automatic hibernation due to privilege restriction, Shortcut "Hibernate All" can now be created also from main menu in Greenify, Improved experimental feature "Block on-going notification abuse", Wake-up paths cut off are shown as detailed list, and can now be re-attached one by one, and improved the stability of auto-hibernation, especially on Android 4.4+.