iOS 7.0.4 vs Android 4.4.2 KitKat in ease of use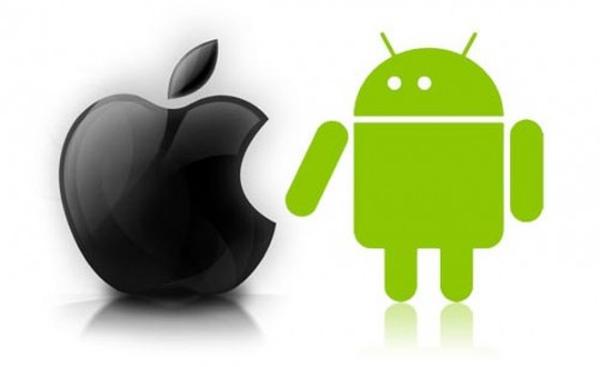 Both the Android and iOS iPhone operating systems have their pros and cons as well as having users that think their operating system is the best available, but a lot of the time it will come down to what a user is comfortable with using. Today we are looking at the iOS 7.0.4 vs. Android 4.4.2 KitKat and an ease of use study.
We are not trying to suggest, which operating system is better or we would be here all day, but instead trying to engage our readers opinion on the platform that is the easiest to use. When Apple released iOS 7 back in September it brought with it a totally new design that some iOS users didn't like to begin with, some said it was pure amazing and other suggested it was for a five year old – basically saying its childs play, so in a nutshell it is easy to use then right!
This could mainly be put down to the operating system being changed but iOS has always been famed for its ease of use especially for those that are choosing a smartphone for the first time, but for some users the restrictive practices that Apple place on the eco system is off putting so they decide to choose Android instead.
The latest version of Android has already reached Nexus devices and has now started to be pushed out to the likes of the HTC One and more recently the Samsung Galaxy Note 3. This new update is not a major difference from Android Jelly Bean and if you have already used the Android operating system it has the same feel to it.
Users can easily link their Google accounts on the device whether it will be YouTube or Gmail, but the same can easily be said about iOS with iTunes content that may be purchased and easily synced across numerous devices. For many though the larger displays of Android devices can make many tasks easier to achieve, especially when it comes down to the operating systems running on a smartphone with the iPhone feeling rather cramped with its 4-inch display.
When it comes down to comparing the likes of Google Play which is improving, it still has a way to go to offer the same polished experience than the App Store, but this can again comes down to personal experience.
iOS 7.0.4 vs Android 4.4.2 KitKat – What operating system do you think is easier to use?What operating system do you think is easier to use?