iWatch S and C concepts after problems visualizing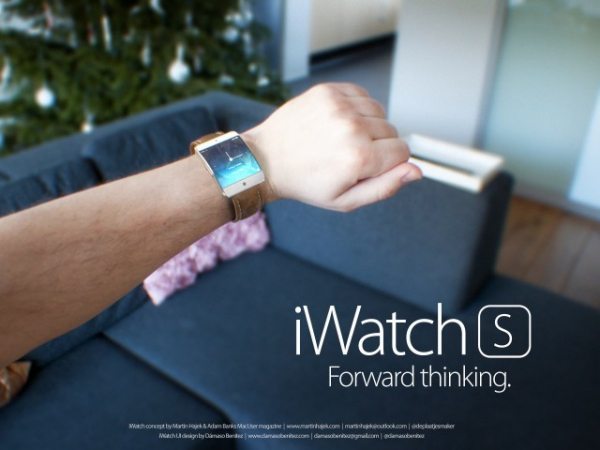 There have been many iWatch concepts but according to Martin Hajek he had a few problems visualizing the iWatch C and S on a wrist until now.
The concept designer has come forward once again to show us his ideas of how the iWatch C and iWatch S will look like on the wrist, to be fair they do look nice, but images are not reality, and until it becomes real we have to keep dreaming of what ifs.
The iWatch S will clearly be the high-end smartwatch using premium materials; the metallic body shows pure class as so does the leather strap with stitching. The iWatch S will come with iOS lite operating system and will feature about a 2-inch display.
The iWatch C has the same iPhone 5C polycarbonate casing and a plastic strap, so clearly the cheaper version, it will have lower-end specs and of course price. These are the wrist versions of the iPhone 5S and 5C, these would be welcomed with open arms to Apple users.
Both the iWatch C and iWatch S images can be downloaded via Martin Utrecht's website, concepts are always good fun to look at and keeps us all on out toes until official announcements are made, so please keep up the good work Martin Hajek.
Would you really buy the iWatch S or iWatch C?