Buy new Nexus 7 sleeves and wireless charger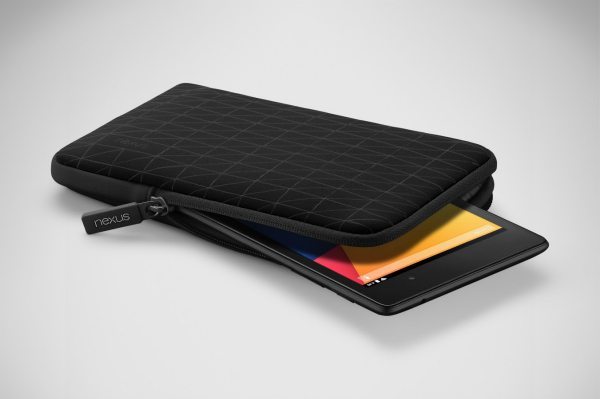 Owners of the Nexus 4, 5 and 7 will be able to buy the new wireless charger, and are the new sleeves for the Nexus 7 only. These two new products are fairly cheap as well and well worth the purchase.
At the moment the Nexus 7 sleeves and the wireless charger, which is compatible with the Nexus 4, 5 and 7 are only available via selected markets. We can see that they are available in the UK and the US.
The Nexus Wireless Charger has been in the open for a while now, but to see it on sale via the Google Play Store for $49.99 (£34.99) is a sight for sore eyes. The charger can sit flat on the table or office desk etc and when Nexus devices are placed on top of the charger magnets will hold them into place. Please remember that the universal Nexus Wireless Charger only works with the Nexus 7 (2013), Nexus 5 and Nexus 4.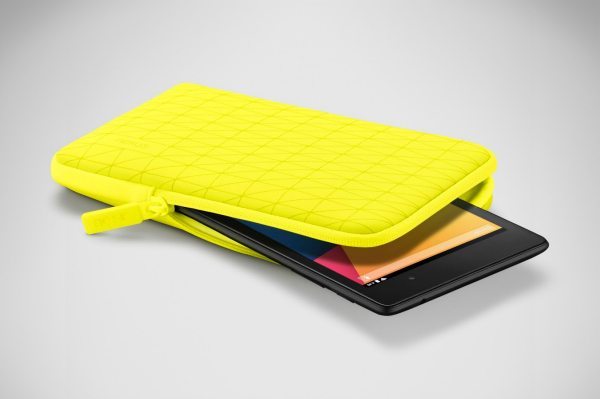 If you are the owner of the Nexus 7 tablet you can now visit the Google Play Store and buy the $29.99 (£19.99) Nexus 7 Sleeve, which comes in bright red, black, gray or yellow.
The nexus 7 sleeves come with a microfiber fur lining and great padding on the outside, it also comes with a asymmetrical zipper and this makes it very easy indeed to pull the tablet out of the product. The sleeve also comes with an outer pocket to put your headphones or charger in.
The Nexus Wireless Charger is available in the UK, US, as well as Australia, India, Japan, and Korea and the Nexus 7 sleeve is available in UK, US, Canada, France, Germany, Hong Kong, India, Italy, Japan, Australia, Spain and Korea.
Will you be purchasing the Nexus 7 sleeve or the Nexus Wireless Charger first?