Huawei B199 trying to be Galaxy S3 surely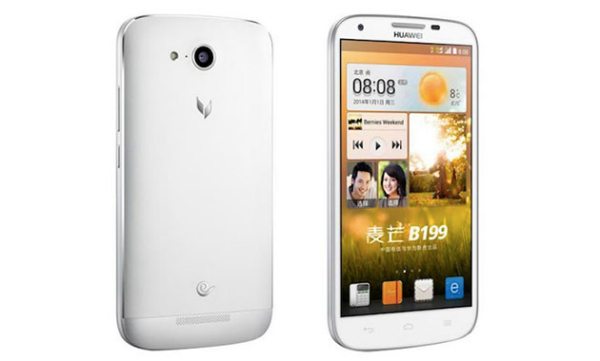 The new Huawei B199 Android smartphone is the A199 successor, and some have said is trying to be the Samsung Galaxy S3.
We always ask business friends about phones and when we asked them about the new Huawei B199 priced at ¥ 1999.00 some said it was overpriced considering the specs you get with it. A few also mentioned that there are many other manufacturers out there in the Chinese market that offer better value for money even thought they did not state the names.
The Huawei B199 specs include a 5.5-inch 720p display, 16GB of storage, microSD slot, 2GB of RAM, and it comes with a 3000mAh, which to be fair is not brilliant in this day and age of technology.
The smartphone also comes with 1.6GHz quad-core Snapdragon processor, dual SIM slots for 3G only, this handset only comes in white and is a Mobile Limited – head first appointment smartphone.
If you visit this website it will tell you about the free reservation pre-emptive, as well as a chance to win-head B199 mobile phone as well as 200 yuan in cash coupons gift. There is much more information so please visit the link above.
Spec wise the Samsung Galaxy S3 is great, the B199 comes with a larger display at 5.5-inches compared to 4.7-inches. The B199 has a bigger battery at 3000mAh compared to the s3's 2100 mAh battery — but we can see the resemblance in design, can you?
Do you think the Huawei B199 is trying to be the Samsung Galaxy S3?