Asphalt 8 Airborne released for BB10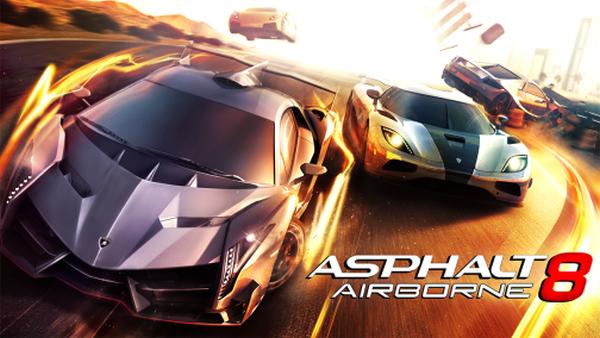 The success of a mobile platform will partly depend on the ecosystem behind it with the likes of BlackBerry 10 and Windows Phone playing catch up to the likes of Android and iOS. Slowly but surely more content is being made available as Asphalt 8 Airborne is released for BB10.
While the BlackBerry 10 platform has so far not been the success that the company would have hoped, there are still a number of users that have taken the plunge and are happy with their decision.
Now Gameloft has released its racing game Asphalt 8: Airborne, which features 47 high performance cars that users can take control of, and includes the likes of a Bugatti Veyron, Ferrari FXX, Pagani Zonda R, and the Lamborghini Veneno among others.
There are nine different settings such as the Nevada Desert, Venice, Iceland, and other great locations to race around. The Career mode features 8 seasons with 180 events in a game that has some stunning graphics along with other amazing effects.
It has a detailed damage system and the multiplayer mode sees you take on up to 8 real opponents. Asphalt 8: Airborne is available on BlackBerry World priced at £0.75/$0.99 for owners of the BlackBerry Z10 and BlackBerry Z30.
Will you be downloading this game?