Getting the most out of mobile banking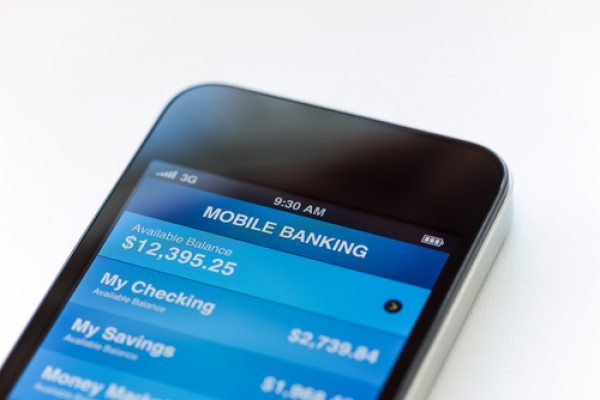 It's no secret that the ways in which people interact with their banks has changed dramatically over the course of just the past few years. No longer is it necessary to head to the nearest bank every time you need to make a transaction. Instead, mobile banking can be used to access your account and transfer money no matter where you are so long as you have an Internet connection. It's something that most people admit has saved them countless hours over the years, and it's becoming a standard of the industry.
Even though countless people use their smartphones and tablets to conduct transactions on a daily basis, most aren't getting all of the benefits that come along with mobile banking, and some are actually putting their accounts at risk. Fortunately, there are a few things that you can do to take your mobile banking experience to the next level, and doing so is less difficult than you think.
Hold Security in the Highest Regard
If there's one thing you take the time to embrace, it should be to improve your security as much as possible. Hackers and intruders are threats when you're banking on the go. It's not too dissimilar to the dangers associated with banking from a PC or laptop. Never bank on a public network, as you'll be exposing vital information that could potentially be stolen. Only use official apps with proven mobile banking benefits and easy options for accessing and moving funds. Also, try to avoid following any links that you might encounter while banking from your smartphone or tablet, as it's possible that they could lead you to malware.
Perhaps most importantly, you should always take stock on what's actually on your phone when trying to improve your mobile banking security. Certain apps can come bundled along with key loggers and other malicious software that can put your personal information in jeopardy, and most often this occurs without people even knowing. Take inventory of the apps you have on your phone, and don't hesitate to search online for whether or not they're safe to use on a device you'll be doing your banking on.
Take Advantage of SMS Alerts
If there's anything that can really ruin your day when you take a look at your latest bank statement, it's stumbling upon unexpected charges and fees. More often than not, this comes as a result of not paying good enough attention to the current state of one's account on a regular basis, and it's far more common a problem than most people would like to admit. Those who find themselves guilty of neglecting their daily transactions stand to gain a great deal from using SMS alerts.
SMS alerts send text messages directly to your phone's inbox whenever something has either changed or is approaching a limit, and what's great about them is that they allow for full customization. If you take the time to tweak your alert settings, you can basically have the feature help you outline a budget and keep you within your boundaries. They can also be set to alert you of importance changes to your account that might require immediate attention.
The result is a stress-free banking experience that helps to keep surprises out of the equation, and it can really help to improve your financial life.
Utilize Remote Check Deposit
One of the latest advancements in mobile banking is the option to deposit checks right from your couch, without ever having to actually step foot in the bank. Remote check deposit is a bold feature that could completely change the way people visit physical banks, and it's catching on extremely fast. It's also a bit confusing for those who are unfamiliar with the concept, however, which has kept some people from becoming early adopters. Once you experiment with it, you'll see just how easy depositing checks on the go can be.
A word of warning, however – be careful which apps you use. Officially sanctioned apps that allow you to take a photo of your check and deposit it from a remote location are generally safe to use, but third-party apps should be avoided in order to ensure you're getting a secure banking experience.
Mobile banking isn't going away anytime soon, as it has made banking easier than ever in the past. If you take the time to learn how to get the most out of it, you're bound to have a good experience.
Do you use smartphone or tablet apps for banking?