Spy Hunter WP8 app can uncover spies, thieves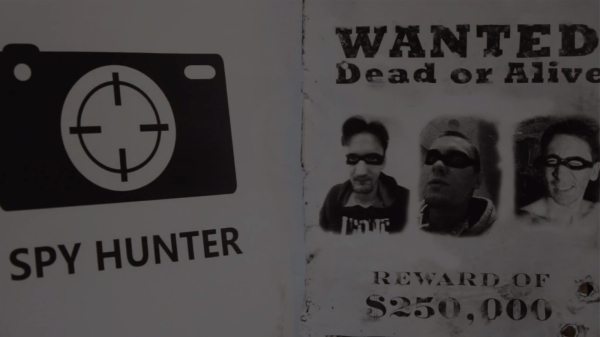 Do you want to check who is secretly interested in your phone? You can do this with ease using the new Spy Hunter app for Windows Phone 8. The application Spy Hunter reveals a spy and notifies you of access to a phone. If your phone is stolen, Spy Hunter helps you to get a photo of the thief. Automatic sending images to Sky Drive deprives the thief or spy opportunity to hide his face from you.
Nowadays because of call history, the phone has turned into the object of careful attention. Parent's are interested who calls their child. Young people would love to ensure their beloved don't have the undesirable contacts. Colleagues would give all for uncontrolled access to their boss's phone. And when we take not only calls history, but also messages, photos and notes, we can easily affirm: nowadays phone has become the subject of spy interest.
"Spy interest" shouldn't be taken too seriously. At the same time, it is easy to occur in difficult living situation if the phone isn't protected against unauthorized access. Use the application "Spy Hunter" to avoid this, not really an app if you have the spy next door feeling.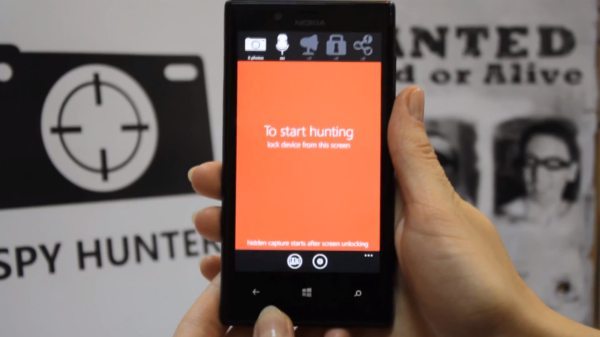 Main app features include: Hidden capture of spies interested in your phone, Sound recording in the moment of unauthorized access to your phone, Alarm, Notification of unauthorized access, Data storage in a special container with PIN-code protection, Trap-tiles on the desktop and Automatic saving photos to SkyDrive.
After running the app and locking the screen, trying to unlock the phone launches hidden capturing and sound recording. Received photos and audio recordings are stored in special storage protected with PIN-code. Storage can be accessed only from the application gallery.
However, the user needn't wait until he can enter gallery application. Spy Hunter saves photos automatically to SkyDrive taken in hidden capturing mode, and sends links to these photos on Facebook and Twitter. It makes available the user at a distance sees photos taken in the moment of device unlocking.
Imagine! A man, who stole your phone, took some photos and immediately sent them on your Facebook and Twitter. This is unlikely going to happen, but Spy Hunter do – And without any assent of thief.
Another feature allows it to reveal a spy with high probability is trap-tiles. The app has special tiles designed for setting on the Windows Phone home screen. The tile names and looks are causing intense interest. Clicking on the tile trap leads to starting of hidden capturing and sound recording.
The app is available for downloading in via the Windows Phone Store in 2 versions: Free / Paid