SwiftKey keyboard app update brings bug fixes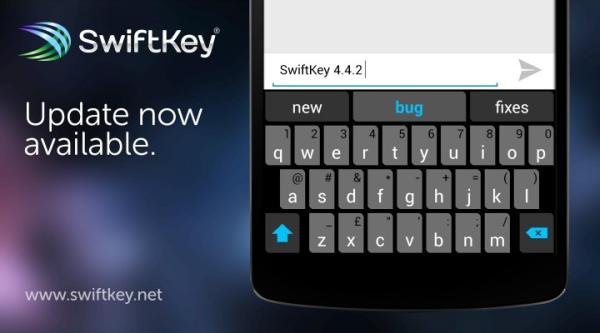 There are a number of different keyboard applications available to users of Android devices that provide a better and speedier experience when typing on a virtual keyboard, and now one of the most popular Android applications, SwiftKey, has been updated which brings some bug fixes.
The SwiftKey Android app has been updated to version 4.4.2 that brings with it some enhancements and bug fixes, which will be welcomed by those that have suffered problems with the app. There are fixes for the app force closing when loading and unloading languages, and for the keyboard jumping after the handset is unlocked.
There is also a fix fir the hidden bottom row on Meizu and Motorola hardware and the developers have asked users to let them know if the issue is a problem on any device. The neat Ice theme that was added last month has been promised to take up less RAM now, and the update has also enhanced the SwiftKey Cloud.
The SwiftKey keyboard app is like many others available and cleverly learns as you type to second guess what you are about to type next, and improves the more you use it. The Cloud feature allows users to backup and sync their use of the app to use across multiple devices, and even learns your writing style from your use on Facebook, Gmail, and many more.
If you have yet to give SwiftKey a try head over to Google Play.