iQNote productivity app for iOS is free for now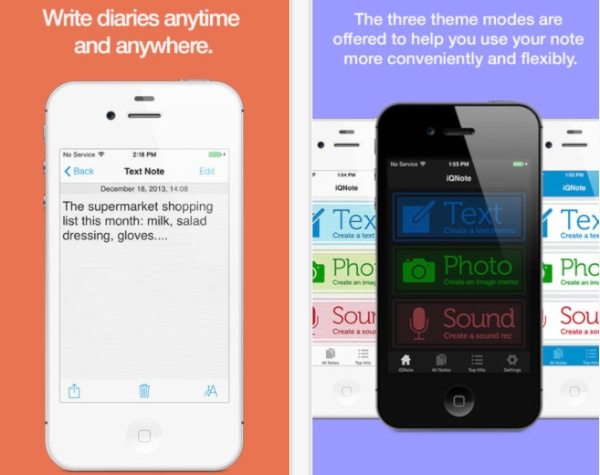 There are some great productivity apps available and a new one on the scene is called iQNote — My Quick Note and Smart Writing App. If you want to try this out you'll be interested to know that the iQNote iOS app is free for a limited time.
iQNote comes from BlueSprig and is available through the App Store worldwide. It will be priced at $1.99 or equivalent once you have to start paying for it, but for now it will cost you nothing. There's no word on how long the time limit for the free offer will last so you might want to be quick!
The app gives iOS device users a convenient solution for taking notes and writing diaries. As well as life chores the app can be used for recording voice reminders and photos in a way that makes your notes very easy to search.
The iQNote interface uses three colors for the different categories to make things simple, blue for taking text notes, green for photos and red for sounds. The All Notes features enables users to manage and classify their notes for checking anywhere at any time.
There's also a Top Hits feature so that users can easily access and view their most frequently viewed notes. Text notes and photo notes will be saved with details of the date and time and there are options for customizing the app to suit individual preferences.
The iQNote iOS app is available now at iTunes here. It's compatible with iPhone, iPod touch and iPad running iOS 6.0 or later. We've taken a quick look at this app and have been impressed with what we've seen so far, so why not check it out while it's still free.
Are you going to head to the App Store to try out the iQNote app for iOS? Do tell us what you think of it by using the comments box below.