iOS 7.1 Beta 4 Feb 3rd release expectations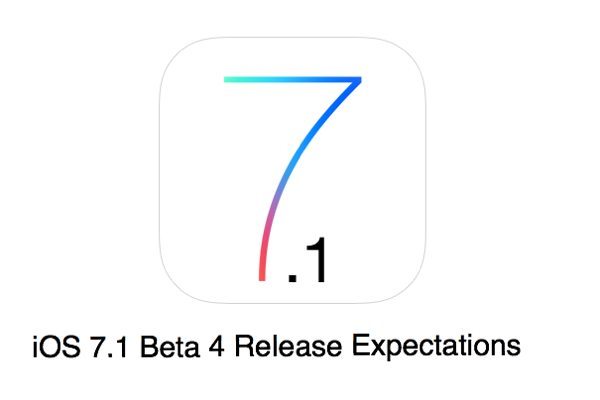 iOS 7.1 beta 3 released January 7th, 2014 and many are wondering if there will be a Beta 4 release before the public version goes out in March.
If we look at the pattern here iOS 7.1 Beta 1 was released November 18, 2013, Beta 2 then came December 13 and next was Beta 3 was January 7, 2014. Now if rumors are correct and Apple is to release the official iOS 7.1 public version in March would it be fair to say that there will be a iOS 7.1 Beta 4 in February?
There has been about a one-month gap release between the iOS 7 Betas, so seeing as there is another month in between now and March maybe there will be a Beta 4.
There was a 25 day gap between iOS 7.2 Beta 1 to Beta 2, then from Beta 2 to Beta 3 there was a also a 25 day gap, so if we base the iOS 7.1 Beta 4 release on the 25 day plan the date would fall on February 1st, but a release would not happen on a Saturday so it could be on the 3rd.
We talked about the iOS 7.1 beta 3 update allowing Installation files being deleted from the iOS devices, some have reported a few problems with iOS 7.1 but new things will come when it is publicly released. No need to chat about the problems, as we only want to hit on the potential release date of iOS 7.1 Beta 4.
Do you think Apple will release iOS 7.1 Beta 4 before releasing the public version?