Robocop release for Android comes in 2014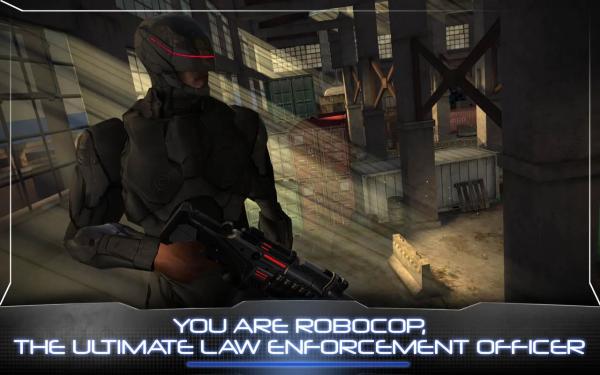 There will be many of you that remember the first RoboCop series of movies that started in the late 1980s, but we are about to see a remake and to celebrate the movie release an official RoboCop game has been released for Android in 2014.
The app is the official game of the RoboCop movie and is set in Detroit during 2028 where we see Alex Murphy who is a loving husband and father. The trouble is he becomes critically injured while at work as a police officer so the massive organisation OmniCorp decides to turn him into a part man part robot.
Players take the lead role as RoboCop as you become the ultimate law enforcement officer as you take on a whole host of enemies. First you have to take part in some training as you work your way through some training simulations, and you can even take out large groups of baddies by using drone strikes.
You will have to save human hostages while battling tough robot enemies, and as you progress you get the chance to upgrade your weapons and robotic suits to the latest technology. During your battles you can scan your enemies to discover their weak points.
RoboCop is available free from the Google Play Store but users can purchase extra items with real money.