Sony Xperia Z1 vs T2 Ultra, benefits made clear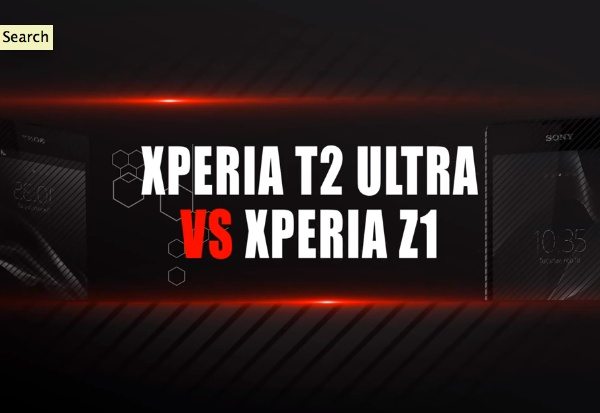 The Sony Xperia Z1 flagship smartphone released last year and has been much admired and a big hit with consumers. The company has just introduced the Sony Xperia T2 Ultra mid-range phablet, which will be released soon. Today we have a Sony Xperia Z1 vs. T2 Ultra video review, which clearly displays the benefits of each device.
We've already detailed the specs and pricing for the Sony Xperia T2 Ultra, so you might want to check those articles at the links. You can also see much more on the Sony Xperia Z1 in our many previous posts on the phone here.
The Xperia Z1 has a 5-inch display while the Xperia T2 Ultra steps up to a 6-inch display and will be more affordably priced. They each have advantages over the other. For example the Z1 has a Full HD display and is also waterproof while the T2 Ultra has slimmer bezels and a thinner handset.
The YouTube video below is useful, as rather than a straightforward specs comparison it shows the stronger points of each phone over the other. It begins with the Xperia Z1 highlights listing 12 different aspects. These include a larger camera sensor, higher resolution display, faster Wi-Fi ac, and waterproofing.
The second part of the video shows the highlights of the Xperia T2 Ultra including greater viewing angles, 20% larger display, and louder speaker. We won't give all of the details of each phone's benefits here as it might spoil your enjoyment of finding out in the video.
At the end of the video all of these aspects for each phone are shown alongside each other. This is a great way of finding out which one might be the best choice for you, depending on what factors are most important to you.
When you've checked out the video below we'd be interested to read your comments. If you were to buy one of these smartphones, would it be the Sony Xperia Z1 or the Sony Xperia T2 Ultra? Why did you make that choice?