Samsung Galaxy Tab 3 7.0 in Garnet Red release for US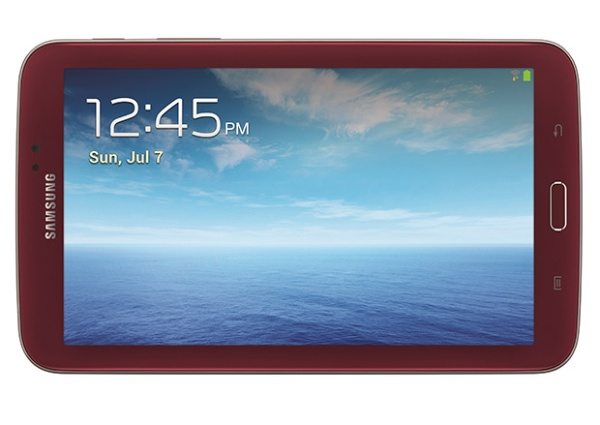 The Samsung Galaxy Tab tablets are extremely popular devices, and we have some good news for readers in the US today. The Samsung Galaxy Tab 3 7.0 in Garnet Red is to release in the US as a limited edition.
We have to say that from the press photos here this very rich red color looks attractive and could appeal to plenty of buyers. Specs remain the same as the usual version with a 1.2GHz dual-core processor, 7-inch display with resolution of 1024 x 600 and 170 ppi, 1GB of RAM, and 8GB of internal storage expandable via microSD to 64GB.
The tablet also has a 3-megapixel rear camera, 1.3-megapixel front-facing shooter, and 4000 mAh battery and it runs Android Jelly Bean. It also features Wi-Fi 802.11 a/b/g/n and Bluetooth 3.0.
The Garnet Red Galaxy Tab 3 7.0 will be available from February 2 at various major retailers. The Wi-Fi version of the tablet has a price tag of $199.99 but it's not yet known if Samsung will also release the 3G model in Garnet Red too.
Would you like to get your hands on the Samsung Galaxy Tab 3 7.0 in Garnet Red? Would you like Samsung to also release the 3G variant in the same color for the US? Let us know by sending your comments using the box below.
Source: Sammy Hub