The Voice app game for singing sensations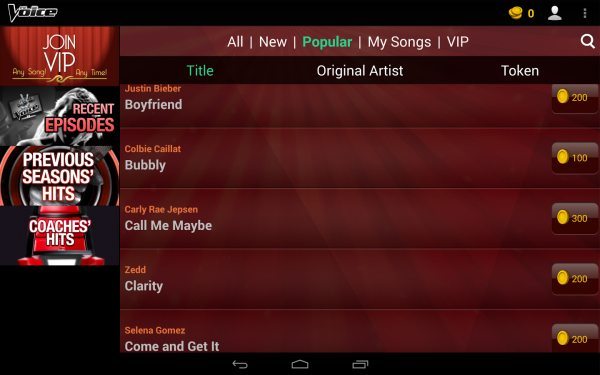 The Voice is one of the most watched TV reality shows airing at the moment, which is judged by Ricky Wilson, Sir Tom Jones, Kylie Minogue and Will.i.am. The show is so popular you can all now download the cool 'The Voice On Stage' app by Starmaker Interactive Inc.
Before we get into the app since The Voice went live this year two of the judges tour sales have gone crazy, there is a huge demand for both Kylie Minogue and Kaiser Chiefs' frontman Ricky Wilson according to Gig Wise.
The Voice on Stage app can be download for both iOS and Android users, the official game is for all you singing sensations out there that loves the hit TV show.
All you need to do is sing your heart out using The Voice app songs list, by doing so you unlock a whole lot of other levels and songs. This is basically Karaoke + Auto-Tune at its best, you can see what notes you need to hit as well as listening to your song with real Auto-Tune.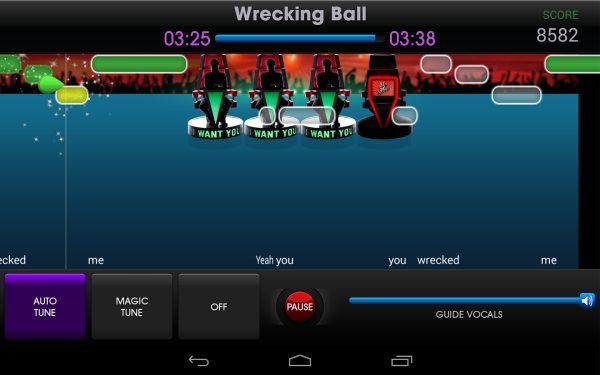 The app contains over 250 songs and you can share your song recordings with Facebook, Twitter and by email. If you want every single song that is released to the app you can pay an extra $4.99 to sing them, otherwise the game is free. Every new singer will get free tokens to start you off, then all you need to do is sing more to earn more — score high voicers.
Some of the songs include: Miley Cyrus "Wrecking Ball", One Republic -"Counting Stars", Drake "Hold On We're Going Home", Justin Bieber "Heartbreaker", One Direction "Story of My Life", Beyoncé "Halo", and so many more.
Will you become the next Bruno Mars or Nicki Minaj, maybe you want to sing to Selena Gomez or Whitney Houston tracks, who ever you inspire to be we recommend you download The Voice On Stage app right now to become the singer you have always wanted to become.
Will you be installing The Voice On Stage app? Download here – iOS / Android.