Giant Squid California hoax prompts app downloads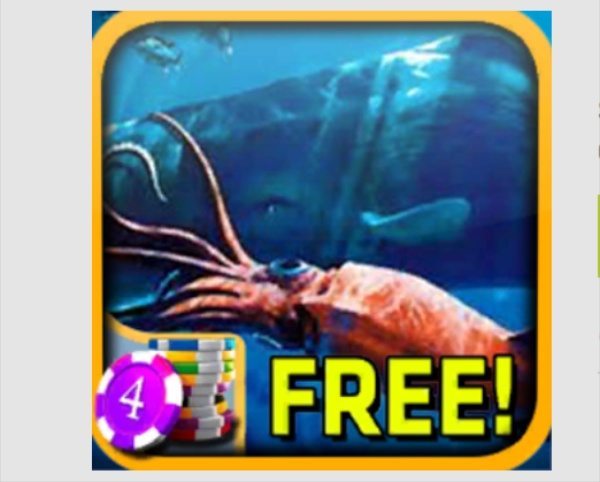 If you're a fan of social media then it's quite possible that in the last few days you've seen a story about a giant squid that was washed ashore in Santa Monica, California. The story was absolutely massive and went viral, although the giant squid has now been exposed as being fake. Now the Giant Squid California hoax is prompting app downloads.
For those of you who haven't yet heard about the California giant squid the story was all over Facebook at the weekend. The story followed previous claims of a giant oarfish and the latest story was about a giant squid measuring 160ft long.
It was reported that this freakishly big squid might have got so large because of genetic mutation triggering uncontrolled growth. This was claimed to be because the squid came from around the waters close to the Fukushima Dai-ichi Nuclear Power Plant in Japan.
Of course this was all a giant squid hoax as some might have suspected. Especially as the spoof story originally stemmed from The Lightly Braised Turnip, which calls itself Santa Marino's only source for news. Santa Marino doesn't actually exist in California although San Marino does and if you quickly look at other content from the site you'll soon get the idea.
The Photoshop image was cleverly put together though, with the crowd on the beach apparently coming from a real news report from 2011 about a beached whale. Despite the unlikelihood of the story it certainly got a lot of people talking with 1.2 million shares on Facebook proof of that.
This giant squid news has now prompted many mobile phone and tablet users to search for giant squid apps. If you have the giant squid bug please check out these apps below. We should point out that you won't find out serious information from these about real giant squids, nevertheless they are squid-related!
The first is an iOS app and is called Little Giant Squid. This is a story about a little squid but although he's little he has big ambitions. The Little Giant Squid has dreams of a world beyond the sea, of humans, sunshine and strangely enough, ping pong tables. This is a free app from iTunes here and is compatible with iPads running iOS 4.3 or later.
Another app is called 3D Giant Squid Slots. This is a free Android app that is compatible with devices running Android 2.2 or later. It's a recent arrival to Google Play and is a slot machine game. You'll need to spin the wheels in the tradition of Las Vegas slots to win large rewards. It has 3D effects and exciting animations with top tier graphics and you could find the pleasure of building your treasure is addictive.
If you truly have the Giant Squid bug then you might enjoy either of these apps. We suspect the developers of these apps might wish they would also go viral just as the giant squid hoax did! Did you get hooked up by the hoax of the California giant squid? Let us know if you enjoy either of these apps