Verizon Ellipsis 7 review finds little positive to say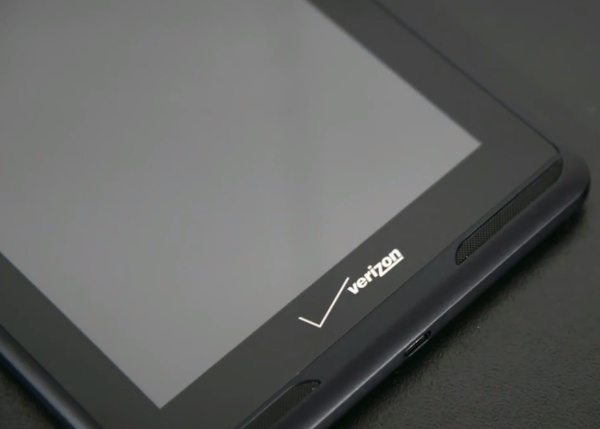 Towards the end of last year we brought news of the Verizon Ellipsis 7 tablet. This is an affordable tablet with 4G LTE connectivity and is available exclusively on the giant US carrier. If you're wondering whether this might be a good tablet for you we have a Verizon Ellipsis 7 review video that you might find useful, although there's not a lot of positivity in it.
The 6-minute YouTube video below will give you a good overview of the Verizon Wireless Ellipsis 7 tablet that runs Android 4.3 Jelly Bean. When Verizon released the tablet the price was given as $249.99 on a two-year contract but this was subject to a $100 discount for new customers, bringing it down to a very affordable $149.99.
The video sets out to ascertain whether Verizon's own Ellipsis 7 LTE is worth the money or whether you should look for an alternative choice. It begins with a look at the design of the device and it has to be said that this is not what you'd call a sleek device and it has rather an alternative appearance.
The Ellipsis 7 is made of plastic and is said to feel solid in the hand, although the reviewer feels unsure of how it would fare in a drop test. Details of the display are then given before a hardware tour around the tablet is shown along with further specs, some of which are said to be not bad for such a low-cost tablet.
However some specs are also unimpressive such as the camera set-up with both front and rear cameras receiving an extremely negative appraisal. One aspect that does receive praise is that the phone has 4G LTE connection. However there's a huge spanner in the works here as the tablet ONLY has 4G connection and no other network connection at all and yes that means no 3G or HSPA+.
The reviewer says that the Ellipsis 7 "won't blow your mind on specs or performance" and as far as the operating system it's said that the tablet won't be updated to Android 4.4 as it's not a mass-market device. The video is wrapped up with a conclusion that the Ellipsis 7 would really suit very few people, and even though it's cheap you'd be much better spending your money elsewhere.
We'd be interested to hear your thoughts on this after you've checked out the video below. If you were thinking of purchasing the Verizon Ellipsis 7 has what was said in the video put you off? Maybe you already have this device and agree or disagree with the video reviewer's opinion? Why not let us know by dropping us a comment.