Verizon Ellipsis 7 tablet release takes place today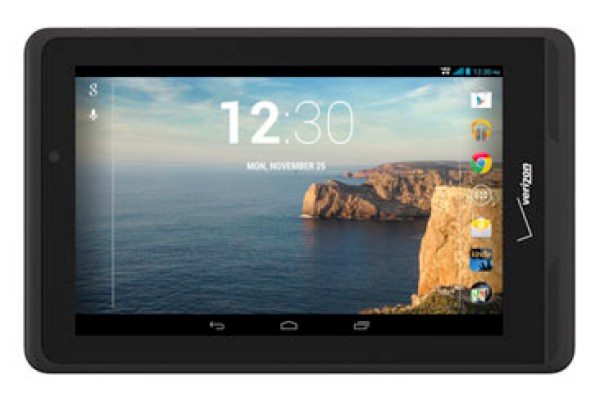 Last week we informed readers about a tablet said to be heading to Verizon titled the Ellipsis 7. At that time there was no news on the Ellipsis 7 release date or price, but now Verizon has announced the Ellipsis 7 release will take place today, November 7.
When we first wrote about the Ellipsis 7 LTE tablet the details were rather vague and we wondered why Verizon was bothering with its own tablet when it could just make the Google Nexus 7 LTE tablet available. However, earlier today we told how the certification process was holding up the arrival of the Nexus 7 LTE on Verizon.
In the meantime though, if you don't want to wait for the Nexus 7 LTE on Big Red then the Ellipsis 7 LTE launches today on the carrier. The Ellipsis 7 price is $249.99 so this is an affordable tablet, and it will be available online and in Verizon stores.
Verizon also states that customers purchasing any tablet on a new two-year contract can get $100 off the price, and this also applies to the Ellipsis 7. The carrier hasn't given away many details about the tablet yet and in its press release Verizon doesn't give any information about which version of Android Jelly Bean it runs, or which manufacturer has made it.
The carrier does say though that it has a 7-inch HD display and LTE connectivity (no surprise there!). The Ellipsis 7 LTE also has a rear camera, front-facing camera and features the Amazon Kindle app and Redbox Instant by Verizon, for movie viewing at your convenience.
Also included is Verizon Messages, which enables users of the Ellipsis 7 to send and receive text messages from the device, as well as customized photos. If you like the look of the Ellipsis 7 then Verizon says that there will be more devices to follow in the Ellipsis family, so it will be interesting to see what other devices turn up.
Are you interested in finding out more about the Ellipsis 7 LTE tablet, which is exclusively available at Verizon Wireless? Let us know with your comments.
Source: Verizon