Coffee Lovers Magazine app enjoys stylish redesign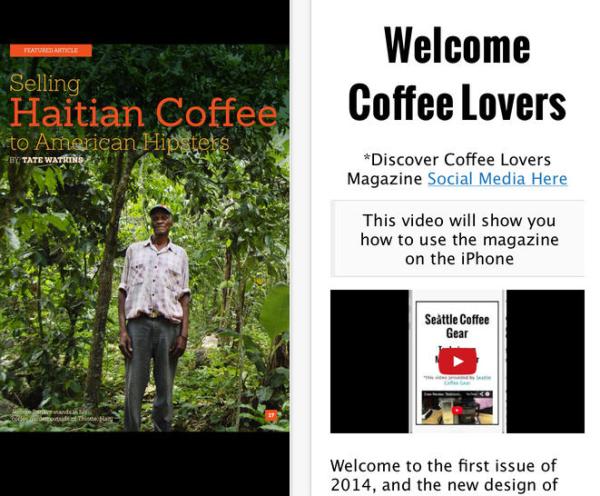 If you are like me and like to start your day with a large mug of decent coffee you may be interested in news and information on getting a better cup, and the Coffee Lovers Magazine app has enjoyed a stylish redesign.
The Coffee Lovers Magazine has revealed a brand new design for its iPhone and iPad application as users look to find out lots of useful information. The magazine features lots of helpful articles, photos, videos, art, stories, interviews, and much more.
It has recently celebrated its first year in publication and is marking the event in a design makeover to make its followers enjoyment even better. The user experience has been enhanced and even provides help on how to make the perfect cup of coffee.
There are often features on the coffee trade and culture along with tips for the casual home brewer, and the publication is available as a monthly subscription or individual copies can be purchased via the application.
Coffee Lovers Magazine is available worldwide on the App Store as a free download for owners of the iPhone, iPad, and iPod Touch running iOS 5.0 or later.
Are you a coffee lover?