HTC One Gold colour now available SIM-free in UK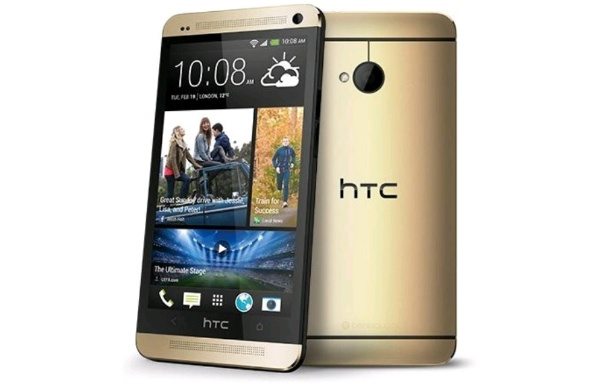 If you are in the UK and are a fan of the HTC One gold version then we have some news that may interest you today. The HTC One gold colour is now available SIM-free in the UK, where previously it was only available on contract.
To be clear this is not an HTC One made in gold but merely a champagne gold coloured version of the HTC flagship. Although the HTC One released back in March last year, the gold coloured version didn't appear in the UK until just before Christmas.
At that time the phone was available only on contract through either Phones 4u or Carphone Warehouse, but some people prefer to buy a phone without the ties of a monthly contract. For those who still want the HTC One in gold, online retailer Expansys has now begun selling the SIM-free smartphone at a price of £479.99.
You can check out further details or order the phone at this Expansys product page. One thing to take into account first though is that a new HTC flagship device is on the way, a successor to the HTC One.
Rumours suggest that the new HTC One flagship could release around March but you can take your pick of names. We've heard it referred to variously as the HTC One 2, HTC Two, HTC One+, and also the HTC M8 and it seems likely that one of these will be the official title!
Are you considering buying the SIM-free HTC One in gold? Perhaps as a new flagship is on the way you might now think again?