HTC One Gold colour option arrives for UK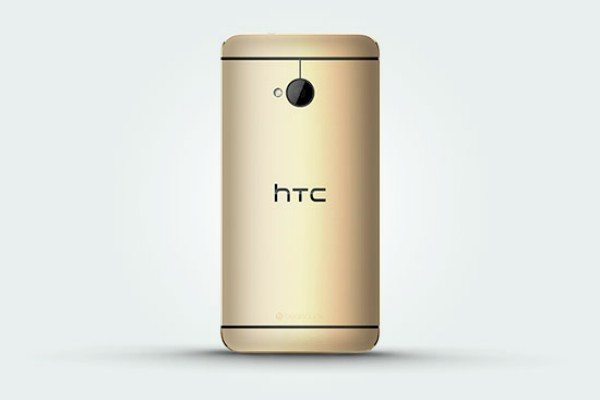 Regular readers of Phones Review may recall that back in November we said a gold version of the HTC One was on the way. There's some good news today if you've been waiting to get your hands on one of these as the HTC One gold colour option has now arrived for the UK.
The HTC One was already available in other colours such as silver, black, red and blue, and we previously informed readers that the gold model would be available before Christmas and that Phones 4u was already taking pre-orders. Thankfully it has appeared just in time.
Of course we're not talking about a real gold HTC One here, just a gold-looking handset, although HTC has already come up with a real gold alternative! The golden coloured HTC One is available right now from Phones 4u and also Carphone Warehouse.
The phone is available on-contract from both retailers but unfortunately if you were hoping for a SIM-free version that's not available in the gold colour option right now. Various plans are available on several networks including EE, Vodafone, Orange, T-Mobile, TalkMobile and O2 (networks vary by retailer).
As far as we can see, the gold coloured HTC One is a nicely subtle champagne gold and not garish at all so this should be popular with plenty of buyers. You can see all of the available plans and more details of the HTC One at Carphone Warehouse or Phones 4u at these links.
Are you in the UK and have you been hoping to buy the HTC One gold version? Maybe you added it to your Christmas wish list and are pleased to see it arrive with just a week to go?