HTC One M8 purported cases continue to emerge to tease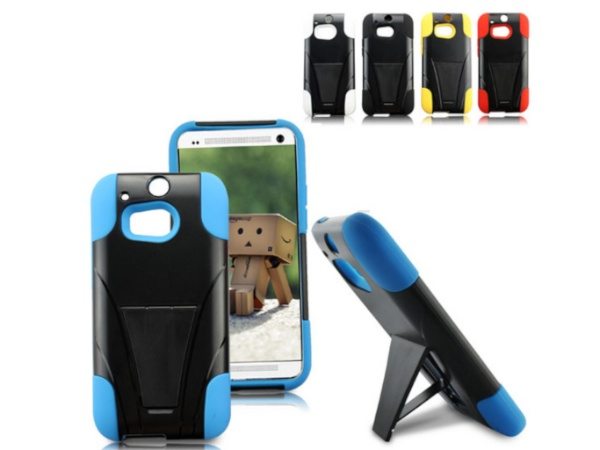 There are plenty of leaks and rumors at the moment regarding the upcoming successor to the HTC One. This has been variously dubbed the HTC One 2, the HTC Two, HTC One+ and HTC M8 so you can take your pick at the moment regarding its actual name. We've already seen a supposed case for the device and HTC M8 purported cases continue to emerge to tease us.
The previous case claimed to be for the HTC M8 suggested that it would have a fingerprint sensor as we saw for the HTC One Max. Following this we saw further specs rumors for the flagship HTC One replacement and reports that it could release by the end of March.
The new claimed HTC M8 case images feature cutouts on the rear that appear to reinforce the idea of a fingerprint scanner, but it's also suggested that this could be for an additional camera sensor as has also been rumoured recently.
Although there's no way of knowing if these cases are the real deal, prolific leaker Sonny Dickson seems convinced that they are authentic and he has a proven track record. It will be really interesting to find out details of the mystery hole placement on these alleged M8 cases and hopefully it won't be too much longer until all is made clear.
If you had your choice between a fingerprint scanner and dual rear camera sensors for the HTC M8, which would you opt for? Drop us a comment in the box below.
Sources: Sonny Dickson AND HTCSource