Sharp Aquos mini SHL24 has specs appeal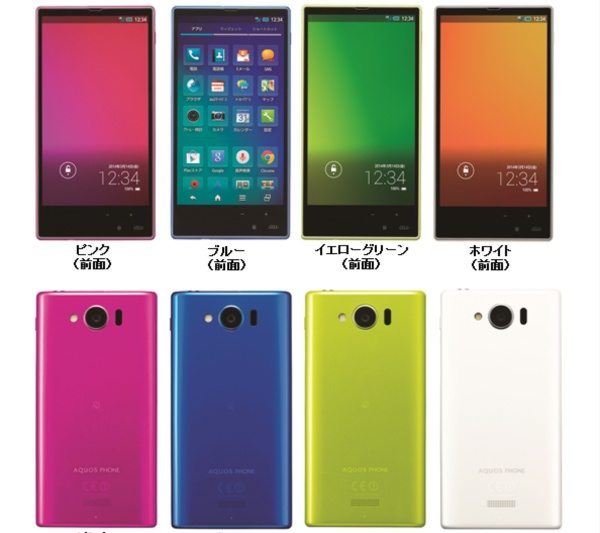 The Sharp Aquos mini SHL24 smartphone has just been introduced and looks as though it's another extremely good offering from the company. It has some very decent specs and an attractive design that we think will appeal to many buyers. We have further details and Aquos mini SHL 24 specs coming right up.
One of the most noticeable aspects of this new device is that it features 1080p resolution on a 4.5-inch display that uses IGZO technology. This gives it a massive pixel density of 487 ppi, which is only a little less than the record ppi offered by the 6-inch Vivo Xplay 3S.
Other specs of the Aquos mini SHL24 are a 2.2GHz Snapdragon 800 quad-core processor, 2GB of RAM and 16GB of internal storage, expandable to 64GB. It also has a 13-megapixel rear camera with f/1.9 aperture good for low light conditions, 1.3-megapixel front-facing camera and 2120 mAh battery, and it runs Android 4.2 Jelly Bean.
The appearance is impressive too, with Sharp's EDGEST design meaning that the sides and top are almost bezel-less. This allows for a very compact size for a phone with a 4.5-inch display, with the handset measuring 63mm wide and weighing just 115g.
The Sharp Aquos Phone Serie mini SHL24 (it's full title) is also waterproof to IP57 certification standard, and it will release in spring on Japanese carrier KDDI. It will come in some very eye-catching color options, blue, green, pink, yellow and white.
There's no word yet on whether this phone will release in further regions but we feel pretty sure that many buyers in other countries would find this a tempting proposition. Would you like to see the Aquos mini SHL24 release in your region of the world?
Source: KDDI (Google Translated)