Sony Xperia Z Ultra Wi-Fi model price is steep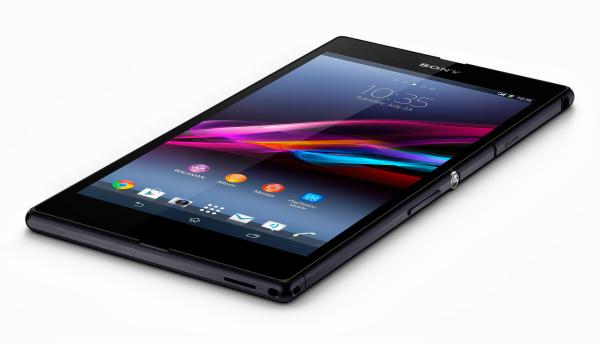 There will be many mobile users that think that the 6.4-inch Sony Xperia Z Ultra is too large for using as a smartphone, and now the Wi-Fi only model has been revealed officially but the price is a bit steep.
Sony have made the Wi-Fi only version of the Xperia Z Ultra official in its home country of Japan, which comes after the device was seen paying a visit to the FCC. The new version of the device has been priced at 52,000 Yen which is around £302/$498 at today's exchange rates.
This is pretty pricey for a 6.4-inch tablet but hopefully if it ever gets released around the world it will be priced for less. This brings the device in at above the likes of the iPad mini and Nexus 7 but you do get some high end specifications.
We have a 6.4-inch Full HD touchscreen display that is powered by the quad core Qualcomm Snapdragon 800 processor running at a clock speed of 2.2GHz, and paired with 2GB of RAM. There is an 8-megapixel rear facing camera with the added bonus of IPX 58 certification meaning the device is dust and water resistant.
Another added bonus compared to the Nexus 7 and iPad mini is the fact that owners can expand the memory thanks to microSD card support.
Do you see the point of the Wi-Fi only Sony Xperia Z Ultra?
Source: Engadget