Chomp SMS replaces boring stock messaging app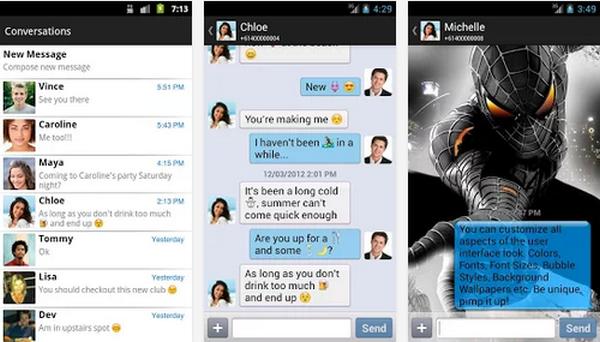 The beauty of the Android platform is the easiness for users to change many of the hardware's stock features from a huge variety of different applications that are on offer and can often be free of charge. Today we have news of the Chomp SMS offering that replaces the boring stock messaging application that is often found on devices on the platform.
Chomp SMS is being labelled as a speeded up alternative to the stock messaging application that the various devices have pre-installed, and is promised to be easier to use while being more intuitive and much faster.
It has a vast range of features that includes over 800 emoticons, message lock, pass code app lock, stop a text will sending, scheduled SMS sender, SMS blocker, backup, signatures, improved MMS and group messaging, and lots of privacy options.
Users also have access to a number of theming options for such things as LED notification colours, ringtones, notification icons, vibrate patterns, font types, and much more. The app has recently been updated to bring improvements to MMS messaging and some bug fixes for the app force closing, and it gets a number of good reviews from those that have already downloaded it. Hit Google Play to give a try for yourself.