Gmail login consistent with new Google Apps sign-in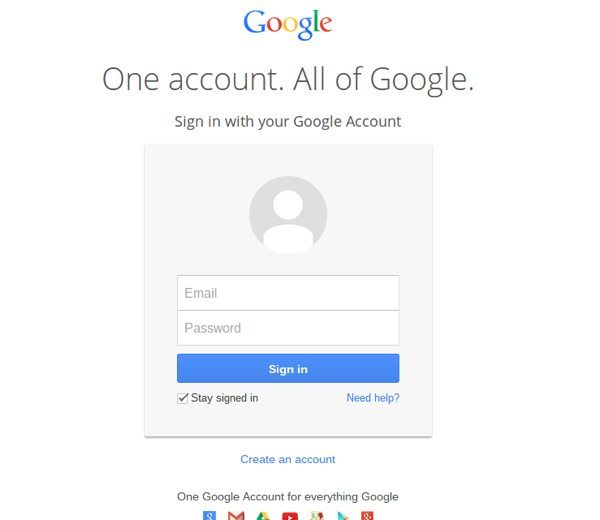 We all love simplicity, but this is only rewarding if it does not become confusing. Google recently released its new Google Apps sign-in page that is consistent with the Gmail login update, which released last year.
Google has decided that it is so much easier to provide a simple base for signing into Google accounts, some may get to see the Google Apps sign-in page now and some business may not so please be patient — it could take up to four weeks for it to be totally up and fully running.
If you are an organization with Google Apps you must be aware that you will not be able to personalize your Google Apps sign-in page with custom logos and colors, the same look will be identical across the board.
Names will no linger be accepted to login, Google users will have to use their full email address such as mark@phonesreview.co.uk, and all links to your custom URL will still work, they will just redirect to the new page. If you are wondering about the single sign-on domains with a network mask do not worry because users will get a new Google sign-in page if they decide to login from outside the SSO network mask, this will not change the SSO domains without a network mask.
Google is changing a lot at the moment and the new login change is a good idea, it means it will be consistent for Gmail, Google Drive, Google Apps and Google Calendar.
Phones Review Says
The Google login / sing-in call it what you may change will not be such a major problem for the general user, but for businesses we can see this being a complete pain in the backside because it means their brand will not longer be in show.
Switching from one Google account to another is now very simple indeed, it will now save all your login history so all accounts are simple to enter with ease. For more information please visit the Google support page here.
How do you feel about the new Google App sign-in update?