Nokia Normandy Android design stars in video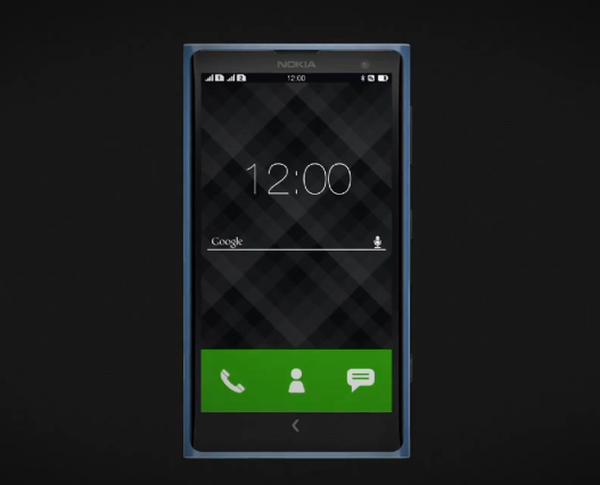 There is a growing chance that we could soon be seeing an Android based smartphone released from Lumia manufacturer Nokia, and today we have a Nokia Normandy design for you that stars in its own video.
We have seen tons of leaks about a handset being developed by Nokia that has an operating system based on the Android platform, which have included images of a handset that looks like one of the Nokia Asha range of handsets.
Now the image and video you can see on this page is a concept phone idea by the guys over at TechRadar that have come up with a design based on all the rumours surrounding the Nokia Normandy handset.
The video starts by giving us a quick look at the home screen that has Google Now present, but a swipe up provides you with all your apps in a Windows Phone type tile layout. Again we can see that the device is a dual SIM offering and we get to see the volume rocker and power button placed on one side.
A quick swipe left will provide access to your Android widgets and there is a Nokia phone app that has Skype built in, and of course being a Nokia we get all the quality camera features and apps. It is still up for debate whether we will actually see such a device launched by Nokia now it is being taken over by Microsoft.
Hopefully next month at MWC 2014 the company will take the wraps of the Nokia Normandy or whatever it will eventually be called.