Slayin iPhone RPG app game adds awesome update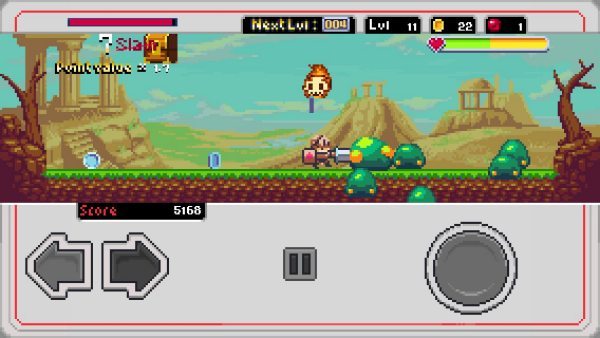 There are so many retro RPG games for the iPhone via the App Store, but one that sticks out is the great Slayin iPhone app. If you thought you had endless amounts of fun with the app think again, because 4 days ago it had an awesome update.
The Slayin app can be played on both iPhone and iPad but we have been playing on the smartphone, we have had to put the game down because it is too addictive to say the least.
It may have a sweet retro look, but trust us when we say do NOT be fooled because it is an awesome game with lots of death and firepower.
When the game released iOS gamers only had three heroes to choose from, these included knave, knight and wizard, then all you have to do is go around Slayin as many monsters as possible, collect things like powerful equipment and spells along the way — sounds easy right!
Main app features include: Pixel perfect retro graphics, World's first endless action RPG, 6 unique playable classes, Chiptune soundtrack, Endless loot, 3 unique game modes and much more.
The above was before the Slayin update, now the game adds 3 NEW and completely original characters, Ride monsters and get to grips with their abilities with the versatile Tamer, players can now take aim with the deadly accurate archer, the app update also includes the ability to kill in silence with the new lightning-fast Ninja, there are many new weapons and game skins, as well as more retro music by Matt Creamer. GAMERS, you can now unlock a new alternative in game track.
Download Slayin via the App Store — Are you playing Slayin on your iOS device?